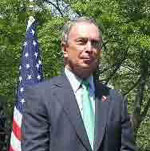 New York City Mayor Michael Bloomberg proposed to introduce a London-style congestion charge




FRONT PAGE
SiteSearch
About us
Directories

New York congestion charge
New York bridge tolls
US transportation debate
US public transport use
Canada high-speed rail
Montréal bikes go global
US public bus systems
US car parks
Car parking Europe
Cycling in US cities
Road tolls in cities worldwide
Issues facing megacities
Most polluted US cities
Road traffic kills children
London congestion charge
German Greens call for road tolls

US built environment in 2030
Urban pollution


City Mayors reports news from towns and cities around the world. Worldwide | Elections | North America | Latin America | Europe | Asia | Africa | Events |




Mayors from The Americas, Europe. Asia, Australia and Africa are competing for the annual World Mayor Award. More




City Mayors ranks the world's largest as well as richest cities and urban areas. It also ranks the cities in individual countries, and provides a list of the capital cities of some 200 sovereign countries. More




City Mayors reports political events, analyses the issues and depicts the main players. More




City Mayors describes and explains the structures and workings of local government in Europe, The Americas, Asia, Australia and Africa. More




City Mayors profiles city leaders from around the world and questions them about their achievements, policies and aims. More




City Mayors deals with economic and investment issues affecting towns and cities. More




City Mayors reports on how business developments impact on cities and examines cooperation between cities and the private sector. More




City Mayors describes and explains financial issues affecting local government. More




City Mayors lists and features urban events, conferences and conventions aimed at urban decision makers and those with an interst in cities worldwide. More




City Mayors reports urban environmental developments and examines the challenges faced by cities worldwide. More




City Mayors reports on and discusses urban development issues in developed and developing countries. More



City Mayors reports on developments in urban society and behaviour and reviews relevant research. More




City Mayors deals with urban transport issues in developed and developing countries and features the world's greatest metro systems. More




City Mayors examines education issues and policies affecting children and adults in urban areas. More




City Mayors investigates health issues affecting urban areas with an emphasis on health in cities in developing countries. More




City Mayors examines the importance of urban tourism to city economies. More




City Mayors examines the contributions history and culture make to urban society and environment. More




City Mayors describes the history, architecture and politics of the greatest city halls in the world. More




City Mayors invites readers to write short stories about people in cities around the world. More




City Mayors questions those who govern the world's cities and talks to men and women who contribute to urban society and environment. More




City Mayors profiles national and international organisations representing cities as well as those dealing with urban issues. More




City Mayors reports on major national and international sporting events and their impact on cities. More




City Mayors lists cities and city organisations, profiles individual mayors and provides information on hundreds of urban events. More



New Yorkers mostly hostile to
suggested congestion charge
By Paige Kollock, VoA
11 June 2007: When big city mayors, business leaders, and environmentalists gathered recently in New York City to discuss climate change, at the heart of their talks was the effects of carbon emissions on the environment.

The mayors stood under the blazing sun in Central Park and vowed to take a stand, to make their cities greener, with or without the help of their national governments. "We are united in the determination to meet the challenge of climate change," said New York City Mayor Michael Bloomberg.

Throughout the four-day summit, the mayors discussed ways in which to reduce the amount greenhouse gases, the so-called carbon footprint of their cities. One measure that several cities are considering to reduce carbon emissions is traffic pricing. New York Mayor Michael Bloomberg recently proposed a so-called 'congestion tax' on cars entering Manhattan during business hours.

London already has a similar tax. Since 2003, British drivers have had to pay the equivalent of about $16 to enter downtown London. Ken Livingstone is the mayor of London. He wants to expand the program to the outer boroughs because it has worked so well in the city's center.

"Forty six per cent of the journeys in London were by car," he explained. "Today that's down to 42. And that's shifted 20 per cent reduction of carbon dioxide emissions in the central zone, reductions of nitrous oxides, in particular, of over 10 per cent."

Bloomberg's plan would charge $8 to enter Manhattan between the hours of six in the morning and six at night. Trucks would pay $21. A random sampling of New Yorkers found little enthusiasm for the scheme. "I think it's a horrible thing to put more stress on hard-working Americans who pay their taxes," said one. "I'd become very poor, very quickly," said another driver. "That's all I do is drive, and cabs are expensive, but there does have to be a resolution to the congestion problem."

Transportation Alternatives is a non-profit group that promotes biking, walking and public transportation. It says a congestion tax is the solution. Under Mayor Bloomberg's proposal, the estimated $31 billion made from the congestion tax over three years, would go to improving public transportation. Paul Steely White is the executive director of Transportation Alternatives.

"Even for those who will pay the charge, they're going to get a benefit, in terms of a quicker commute. If you're a construction worker or a plumber or an electrician, your day is going to be more efficient, squeezing in another job or two," says White.

But some New Yorkers think they will need those extra jobs because consumer prices will go up. "I'd have to charge my customers more money, which ultimately becomes a vicious cycle," says one citizen. "I'm in the antique business, and so if I get charged more money, I'm going to have to charge them more money. In the end, everybody pays for it."

Like London, Singapore and Stockholm have already incorporated traffic pricing plans. But some of the famously quarrelsome citizens of this metropolis may shout it down.