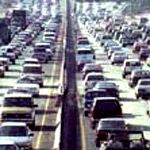 There are tentative signs that young Americans...




FRONT PAGE
Site Search
About us



US public transport use
Drones over US cities
US transportation and the economy
US transportation debate
US public bus systems
Bus Rapid Transport Latin America
Canada high-speed rail
Bus Rapid Transport India
US car parks
Cycling in US cities
Road tolls in cities worldwide
Issues facing megacities
Most polluted US cities
Road traffic kills children
US built environment in 2030
Urban pollution


Worldwide | Elections | North America | Latin America | Europe | Asia | Africa |




























Americans may be developing
a liking for public transportation
By Brian Baker, Chief Correspondent
30 May 2012: Last year the use of public transportation in the US was at its second-highest level since 1957 and, according to the American Public Transportation Association, this year could set a new record. What excites supporters of public transport most is that increased use is happening right across the country.

After growth in journeys in 2011, several areas in the US experienced further large increases in public transport use in the first quarter of 2012. While it is too early to speak of a low carbon 'spring' in mobility, America's attitude to the use of buses, light railways and subways might be changing.

Growth of between six per cent and 12 per cent over historically already high passenger journey totals were recorded in several cities and regions in both January and February 2012. American Public Transportation Association data indicates that in 2011 the number of passenger journeys in the US was just over 10.4 billion. This is the second highest achieved since 1957. The highest recent number, 10.68 billion, was in 2008 when a period of high crude oil prices which increased every month coincided with a pre-recession economy. US unemployment was under five per cent for most of that year.

The most exciting aspect is that increases in passenger journey are happening right across the country. In Corpus Christie (Texas), a city of some 300,000 people on the Gulf of Mexico, the Corpus Christie Regional Transportation Authority has reported that in January passenger journeys were 10 per cent higher than in January 2011. Last year they carried 5.3 million people and may exceed six million in 2012.

Although the Crude Oil price has been fairly constant in 2012 fuel prices in the US remain erratic. This is a factor but there are others now. Perhaps the most significant indicator of change is the reluctance of an increasing number of young adults to obtain a driving license. An April 2012 report* 'Transportation and the New Generation' highlights changes in travel behaviour.

They cite Federal Highway Administration statistics, which reveal that the proportion of 15-24 year olds who do not have a driving license has risen to 26 per cent, the highest for several decades. This is reflected in a downward trend in distances travelled by car in the US since 2004, which is especially associated with young adults.

Other factors are at work too. Investment levels into several forms of public transport have been higher than for several decades since President Obama took office in January 2009. More people live close to transport interchanges following the construction of housing on urban and suburban in-fill sites at higher densities in the last 10 to 15 years. Park-and-ride schemes have also become more popular.

Over 40 million Americans are aged 65 and over. Most of them are still active and are either retired or work part-time and many are reluctant to be car dependent.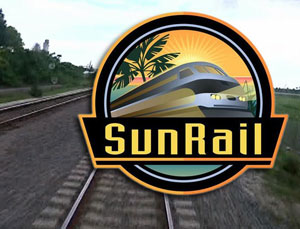 Investment of US$300m will allow the region centred on Orlando (Florida) to offer more sustainable options from spring 2014 when the first phase of the SunRail scheme will open. The 50 kms rail line will link Orlando with towns north of it. A planned second phase would connect the city to the southern Central Florida towns.

Orlando Mayor Buddy Dyer says that regional spatial policy has for years been in favour of focussing development on urban centres. "We want to connect those centres with transportation corridors that provide choices on how people travel," he said. "I can't think of a better way to put that into action than the corridor that is going to be SunRail. There has already been over half a billion dollars worth of private development adjacent to stations announced because SunRail is coming."

Meanwhile, bus patronage on the system run by LYNX in Orlando and its hinterland is set to reach 30 million journeys a year by the time the railway opens. Orlando has benefitted from strong policies in recent years and is now established as a good performer amongst medium sized cities.

Tampa, 125 km to the west, is one of the weaker performing larger cities but it is catching up fast. April 2012 was its 27th consecutive month of year-on-year increases. Passenger journeys in April 2012 it were 17 per cent up on April 2011.

Hillsborough Area Transportation Authority (HART) Chief Executive Officer Philip Hale told City Mayors "Recent transit ridership growth in this area is unprecedented. This is a car-centric community but more awareness about transit options and higher gas (petrol) prices have more people trying transit and staying on board with us. HART is experiencing crowding on several of our bus routes during both peak and off-peak times. Ridership increases are across the board, including commuter express routes, nights and week-ends."

Large cities with more public transport use have also been recording big increases in customers. In and around San Antonio (Texas) VIA Metropolitan Transit carried more passengers in January 2012 than in any January before. If the 10 per cent increase over January 2011 is sustained through the year, they will have catered for close to 50 million journeys in 2012.

Critics of public transport investment often claim increased journeys only occurs because of the growing US population although APTA have proved journeys have consistently grown quicker during the last fifteen years.

Michigan was the only one of the 50 states to have lost population in the 2010 census but bus journeys were up in the areas based on both Lansing and Ann Arbor.

The Ann Arbor Transportation Authority recorded a six per cent increase in journeys in 2011 and a seven per cent increase in both January and February 2012 compared to the same months in 2011. In Lansing the Capital Area Transportation Authority is catering for its highest ever demand and will be over 12 million journeys in 2012.

Journey increases in 2011 were highest in the areas typified by small towns and suburban settlements where they averaged 5.4 per cent. In the Minnesota valley south of the Twin Cities the regional transit agency experienced eight per cent year on year growth in February 2012 on its services in a cluster of towns including Burnsville and Apple Valley.

Fort Myers, in South West Florida, is one of the smaller urban areas around the country, which have low public transport use but it is now doing well. Journeys were up by close to 11 per cent in 2011 and Lee County Transit measured six successive months of record increases including a remarkable 21 per cent in January 2012. The area has a large elderly population.

On the west coast, in the area based on Oceanside, where bus, including express bus, and two different rail corridors are now available, usage was up seven per cent in 2011 and may reach 12 million journeys in 2012.

It seems clear that these increases can only evolve into major change if there is lots of creativity and innovation locally and continuing investment from all public tiers and private sources. Mayors can certainly be a significant force for good in both aspects.

This modal shift may be just an exaggerated version of recent patterns heavily influenced by motoring costs. But the signals are pointing towards a paradigm change over the next decade. City Mayors will report on performance later in the year and examine the potential wider opportunities and consequences more fully if the latter scenario looks probable.

*Transportation and the Next Generation. US Public Interest Groups and Frontier Group. April 2012. www.frontiergroup.org www.pirg.org