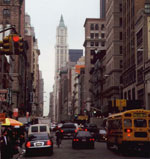 New York's Fifth Avenue is the world's most expensive shopping street with shops such as Abercrombie & Fitch, Louis Vuitton, Prada and Gucci



FRONT PAGE
SiteSearch
About us
Directories

World's top shopping streets
Real estate USA
Real estate Europe
Big-box retailers
EIU: Most expensive cities
Mercer: Most expensive cities
UBS: Most expensive cities
Richest cities
Business stress worldwide
Business locations
Europe's richest cities
UK casinos
European business cities
Secure cities
German business cities


City Mayors reports news from towns and cities around the world. Worldwide | Elections | North America | Latin America | Europe | Asia | Africa | Events |




Mayors from The Americas, Europe. Asia, Australia and Africa are competing for the annual World Mayor Award. More




City Mayors ranks the world's largest as well as richest cities and urban areas. It also ranks the cities in individual countries, and provides a list of the capital cities of some 200 sovereign countries. More




City Mayors reports political events, analyses the issues and depicts the main players. More




City Mayors describes and explains the structures and workings of local government in Europe, The Americas, Asia, Australia and Africa. More




City Mayors profiles city leaders from around the world and questions them about their achievements, policies and aims. More




City Mayors deals with economic and investment issues affecting towns and cities. More




City Mayors reports on how business developments impact on cities and examines cooperation between cities and the private sector. More




City Mayors describes and explains financial issues affecting local government. More




City Mayors lists and features urban events, conferences and conventions aimed at urban decision makers and those with an interst in cities worldwide. More




City Mayors reports urban environmental developments and examines the challenges faced by cities worldwide. More




City Mayors reports on and discusses urban development issues in developed and developing countries. More



City Mayors reports on developments in urban society and behaviour and reviews relevant research. More




City Mayors deals with urban transport issues in developed and developing countries and features the world's greatest metro systems. More




City Mayors examines education issues and policies affecting children and adults in urban areas. More




City Mayors investigates health issues affecting urban areas with an emphasis on health in cities in developing countries. More




City Mayors examines the importance of urban tourism to city economies. More




City Mayors examines the contributions history and culture make to urban society and environment. More




City Mayors describes the history, architecture and politics of the greatest city halls in the world. More




City Mayors invites readers to write short stories about people in cities around the world. More




City Mayors questions those who govern the world's cities and talks to men and women who contribute to urban society and environment. More




City Mayors profiles national and international organisations representing cities as well as those dealing with urban issues. More




City Mayors reports on major national and international sporting events and their impact on cities. More




City Mayors lists cities and city organisations, profiles individual mayors and provides information on hundreds of urban events. More



New York, Hong Kong and Paris are home
to world's most expensive shopping streets
A report by Cushman & Wakefield Healey & Baker
30 October 2005: New York's Fifth Avenue, Causeway Bay in Hong Kong and the Champs Elysées are the world's most expensive shopping streets. New York City shopping streets make up the top three places of the American top ten of most expensive locations. In addition to Fifth Avenue, the city boasts East 57th Street and Madison Avenue as prime retail streets. The European top ten of most expensive shopping streets is dominated by retail locations in London and Paris.

The cost of retail space in the world's top shopping destinations has gone up by an average of eight per cent during 2004/05, with New York's Fifth Avenue being the world's most expensive shopping location, says Main Streets Across the World, an annual report by property consultant Cushman & Wakefield Healey & Baker (C&W/H&B).

The international race for space is continuing unabated. A growing number of global brands are vying for limited space on the pavements of the world's top shopping destinations, whether Paris's Avenue des Champs Elysées or London's New Bond Street. This in turn is pushing up rents.

Main Streets Across the World 2005 tracks retail rents in the world's top 237 shopping locations across 47 countries around the world. The report's global league table is drawn up by looking at the most expensive location in each of the countries monitored.

"The hottest stretch of Fifth Avenue is north of 49th Street," said Gene Spiegelman, a director of Cushman & Wakefield in New York. "We are seeing luxury brands being joined by the popular fast-fashion brands, all in search of global brand recognition," he explained. The most notable arrival this year in Fifth Avenue is Abercrombie & Fitch, which has taken over the 470-square-metre Fendi unit at 720 Fifth Avenue, following on the heals of Zara's lease last year of its Fifth Avenue flagship store. Abercrombie & Fitch joins the likes of Louis Vuitton, Prada, Gucci and Asprey, alongside Gap and H&M.

In second position in the world, after New York's Fifth Avenue, is Causeway Bay in Hong Kong, which in 2005 has leapfrogged Paris' Avenue des Champs Elysées. "Retail rents in Hong Kong have increased sharply on the back of an improved Asia economy, an influx of tourists from the rest of China, as well as recovery in visitor numbers from Europe and North America," said James Fisher, General Manager of Cushman & Wakefield's Hong Kong office.

Only 18 locations out of the 237 monitored in Main Streets show a fall in rents in local currency terms, with the remainder either seeing rents stable or growing. On a regional basis, rents increased fastest in Asia Pacific, with Hong Kong's Causeway Bay recording 90 per cent growth year on year, followed by Tokyo's Ginza district, a favourite with cross-border luxury brands.

Some of the strongest rental growth has also been in São Paulo in Brazil, where the best shopping centres have recorded rental growth of up to 40 per cent. A healthy consumer demand is behind the strong performance of Brazil's retail sector. In terms of the sector's expansion and modernisation, shopping centres are leading the way, with cross-border retailers starting to line up to enter what is Latin America?s biggest economy.

The biggest rental rises in Europe have been in Købmagergade in the Danish capital of Copenhagen, where rents have gone up 40 per cent in local currency terms. Outside the Nordic region, rents in Budapest's main Váci utca high street, Moscow's Novy Arbat Street and London's New Bond Street have all gone up 25 per cent when measured in local currency.

Looking forward, David Hutchings, C&W/H&B's Head of Research, says: "Emerging markets such as China and India are the ones to watch as they start to dismantle barriers to foreign investment, and hence become more attractive to cross-border retailers and developers. In more developed markets, new developments coming on stream will not only improve the quality of retail space but also provide a greater choice for retailers and consumers."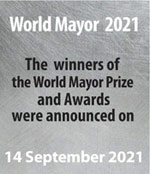 The best Mayors for Stronger | Fairer | Greener cities. Elect your candidate for the 20/21 World Mayor Prize and Honours. The Prize has been awarded since 2004.