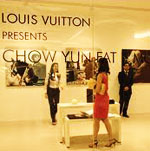 Some of the many faces of Jakarta: Louis Vuitton at the Jakarta Plaza Senayan...




FRONT PAGE
Site Search
About us



City brand Amsterdam
City brand Brasilia
City brand Bucharest
City brand Chicago
City brand Hong Kong
City brand Jakarta
City brand London
City brand Singapore
City brand Tokyo


US mayors on Twitter
Europe's top city brands
EUROCITIES branding report - a critical review
EUROCITIES on city branding
Cities into successful brand
Social media and government
Top level city domain names
Gallup's Soul of the City
Mayor of London
London City Hall


Worldwide | Elections | North America | Latin America | Europe | Asia | Africa |




























Jakarta fuses heritage
with touristic delights
By Girish Nanda
25 August 2012: Jakarta, Indonesia's only megacity, far outstrips the population of any other city in the country. As both the nation's capital as well as a special regional autonomy zone, Jakarta has managed to establish itself as the hub of retail, real estate development and financial services within the country. Over 60 per cent of the nation's wealth is situated in the city and it is the gateway to foreign investors coming into the country. In terms of tourism its brand has still to reach its potential with Bali far outpacing it in terms of the offering. The Jakarta City Brand aims to incorporate something from everyone – to be a city on the global stage with a diverse offering.

• History
• Brand assets
• Heritage
• Events
• Brand partners
• Brand campaigns

History
Jakarta began as a small harbor, governed by the Pajajaran Dynasty, the last Hinduism Empire in West Java mainly known as a trading town and an international trading center. Its status as a trading city continued during the subsequent Portuguese and Dutch occupations. After a brief Japanese occupation, Indonesia gained its independence in 1945.

This date marks the beginning of Jakarta's rise to a prominent city, when Sukarno, Indonesia's first President, declared it as the nation's capital. In 1964, Jakarta gained provincial powers named as the Special Capital Region of Jakarta (DKI Jakarta) led by a Governor. In 1999, Jakarta was officially inaugurated as an enforcement of the new regional autonomy laws.

Under both the aegis of Sukarno and Suharto, Indonesia's second President, many initiatives were introduced to develop its industry and position Jakarta as a global city including protectionist policies for nascent industries. Under Suharto, the city became a showcase for Indonesian development.

However Jakarta's continual growth as a global city has not been without certain road bumps and ruptures. The biggest rupture to Jakarta's brand / image was the May 1998 riots where there was a mass revolt in the city that led to the resignation of Suharto and the beginning of a new decentralized and democratic phase for Indonesia. Images of riots, looting and the burning of property were channeled through the global media. While the length of the riots was only two days, its violent nature was enough to create a sense of fear and insecurity, which would only be effectively subdued after a 5-6 year period of political and economic stability post crisis. The 2009 Jakarta bombings of two luxury hotels in Jakarta posed another major threat to its brand but one that was much more temporary in nature as compared to the 1998 riots.

In recent years the city has strategized to promote itself as a city of many opportunities with attractions for all types of tourists and visitors. Most recently, Indonesia's chairing of the ASEAN has further put the city on a global stage with visits senior level officials and visitors from across the globe. Its hosting of the World Economic Forum for East Asia in June, 2011 has also contributed to its global city image.

However, one of the major challenges that the government will have to address in the future is the ability to expand public transportations to ease Jakarta's traffic woes, which some experts predict, will cause gridlock by 2014. This of course can cause a threat to its brand image, which rests on people's ability to reach the various attractions that the city has to offer.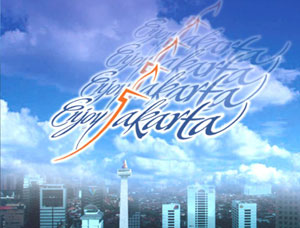 Brand assets
Based on prior research and consultations by the city government, the Enjoy Jakarta Brand has been built on six main strengths / selling points of the city.

• Golf : There are over 25 golf courses within 25 minutes to an hour from the center of the city. Some of the courses have been designed by well-known names in the golf arena including Jack Nicklaus, Greg Norman and Robert Trent Jones Jr.

• Spa: Jakarta's has a myriad of spa options including both western and eastern style treatments. Eastern style treatments include Thai, Javanese, Balinese, Ayurvedic and acupuncture. One can find the luxury hotel spa treatments, the budget spas as well as the spas further out in the city where people go for longer periods to escape the stress of work and deadlines. There is in fact a shortage of spa operators currently and the industry is only expected to grow.

• Cuisine: The Jakarta Fashion and Food Festival, which marks one of the important ways that Jakarta celebrates the diversity and breadth of its culinary offering, has successfully completed its 8th year of operation attracting thousands of international and national visitor. During the most recent event, in addition to showcasing traditional dishes of 50 well known vendors of Indonesia's traditional cuisines, there was a wine and cheese expo with the best wine and cheese from countries such as France, Chile and New Zealand, and a wine and food pairing where visitors can enjoy a meal paired with wines from other countries at an affordable price.

• Nightlife: Jakarta's nightlife has many options including discotheques, nightclubs, karaoke joints and theatres. The expat hub of nightlife is considered to be Kemang but the options are also plenty in other parts of Jakarta catering to all levels of visitors and citizens alike.

• Island & marine: The thousand islands, consists of 105 islands with a total land area of 8.7 km. Designated as a marine conservation zone the area provides a great opportunity for diving and snorkeling. Resorts, cottages, and other water activities are also common place.

• Shopping: From luxury shopping malls to traditional bargaining markets, such as Tanah Abang and Mangga Dua, Jakarta has it all. The Jakarta Great Sale, a major annual shopping event which takes place over a one month period, saw a 100% increase in day to day mall visitors during the promotion period. There were more than 68 shopping malls and 50 retail corporations participating in this sale offering discounts ranging from 10 to 70 percent.


Heritage / Traditional brand assets
In spite of the brand's heavy focus on contemporary strengths, Jakarta does also have cultural and traditional attractions. Some notable ones are the following:

• Jakarta Kota Tua (Old Town): This is a chance for visitors to relish a glimpse of where Jakarta was like during Dutch occupation. It is also a popular photography spot for wedding photos. While the remaining architecture remains run down the City Government is currently planning a major renovation and further promotion of this attraction.

• Taman Mini: located in east Jakarta, covers all aspects of Indonesian life in its 26 provinces including architecture, clothing, dances, and traditions. This might be an ideal spot for to visit for those who do not have the time to travel across the vast number of regions in Indonesia. It includes a miniature model of the archipalego as well as a theatre.

• Tanah Abang Market: One of the biggest textile markets in Southeast Asia is divided into blocks A,B,F with C,D,E having recently opened in early 2011. Block A, which is the most famous, can have up to 80,000 visitors per day coming from countries such as Malaysia, Brunei, Singapore, Africa and Saudi Arabia.

Major events
• Jakarta Java Jazz International Festival: The festival which has been running for 8 years, in 2011, attracted the participation of 40 international bands, with approximately 1,400 musicians and 173 shows over a period of 3 days. The highlight of the 2011 festival was a concert by Santana which was deemed to be one of the most crowded shows in the festival's history.

• Jakarta Fashion Week: An annual event in Jakarta whose ultimate goal is to turn Jakarta into a major fashion hub involving over 100 Indonesian designers who present collections based on Indonesia's rich cultural heritage. A majority of the shows are on an invitation only basis targeted to the movers and shakers of Indonesian society and also to foreign media.

Brand partners and stakeholders
The City's promotions are done through the City Government Tourism and Culture office, which has two main sections – one dedicated to domestic promotion and the other international. Enjoy Jakarta also has a series of promotional videos that are found on several TV channels as well as youtube to further promote the brand. The City Government Tourism and Culture office consults on a one to one basis with stakeholders in sectors such as hotels and tourist operators on an annual basis to refine its promotional strategy.

Brand campaigns
In 2002 a formal branding approach was undertaken by the Jakarta City Government under the Enjoy Jakarta Campaign. The Enjoy Jakarta campaign, with its six major strengths has now been in operation for the past nine years. Enjoy Jakarta was solely developed by the local government of DKI Jakarta, especially with the steering and guidance of the City Government Tourism and Culture Office. This campaign, which continues to date, intends to leverage the strengths of Jakarta and position it as a city of diversity with something for everyone. While there has been no baseline survey on attributing an increase in tourism to the brand itself – the number of annual tourists has increased by at least six percent year-on-year consistently over the past three years despite the onset of the most recent global financial crisis.

The brand itself has not changed to date, however, its target markets as well as its strategies to attract more visitors has evolved over time. With an initial focus on Malaysia, Singapore, Japan and Korea, they have expanded their target visitors to other regions including the Middle East Countries, China, European Countries and Australia.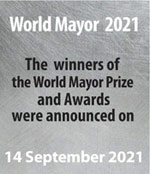 The best Mayors for Stronger | Fairer | Greener cities. Elect your candidate for the 20/21 World Mayor Prize and Honours. The Prize has been awarded since 2004