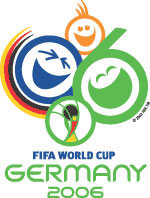 FRONT PAGE
SiteSearch
About us
Directories

London Olympics: Legacy
2012 Olympics: East London
Impact of 2012 Olympics
The 2006 Football World Cup
2006 World Cup cities & games
2006 World Cup Stadiums
Football World Cup - Cologne
How London won the 2012 Olympics
2012 Olympics: The popular vote
2010 Winter Olympics


City Mayors reports news from towns and cities around the world. Worldwide | Elections | North America | Latin America | Europe | Asia | Africa | Events |




Mayors from The Americas, Europe. Asia, Australia and Africa are competing for the annual World Mayor Award. More




City Mayors ranks the world's largest as well as richest cities and urban areas. It also ranks the cities in individual countries, and provides a list of the capital cities of some 200 sovereign countries. More




City Mayors reports political events, analyses the issues and depicts the main players. More




City Mayors describes and explains the structures and workings of local government in Europe, The Americas, Asia, Australia and Africa. More




City Mayors profiles city leaders from around the world and questions them about their achievements, policies and aims. More




City Mayors deals with economic and investment issues affecting towns and cities. More




City Mayors reports on how business developments impact on cities and examines cooperation between cities and the private sector. More




City Mayors describes and explains financial issues affecting local government. More




City Mayors lists and features urban events, conferences and conventions aimed at urban decision makers and those with an interst in cities worldwide. More




City Mayors reports urban environmental developments and examines the challenges faced by cities worldwide. More




City Mayors reports on and discusses urban development issues in developed and developing countries. More



City Mayors reports on developments in urban society and behaviour and reviews relevant research. More




City Mayors deals with urban transport issues in developed and developing countries and features the world's greatest metro systems. More




City Mayors examines education issues and policies affecting children and adults in urban areas. More




City Mayors investigates health issues affecting urban areas with an emphasis on health in cities in developing countries. More




City Mayors examines the importance of urban tourism to city economies. More




City Mayors examines the contributions history and culture make to urban society and environment. More




City Mayors describes the history, architecture and politics of the greatest city halls in the world. More




City Mayors invites readers to write short stories about people in cities around the world. More




City Mayors questions those who govern the world's cities and talks to men and women who contribute to urban society and environment. More




City Mayors profiles national and international organisations representing cities as well as those dealing with urban issues. More




City Mayors reports on major national and international sporting events and their impact on cities. More




City Mayors lists cities and city organisations, profiles individual mayors and provides information on hundreds of urban events. More


Twelve German cities will host
the 2006 Football World Cup
By Graham Cunningham, Sports Editor
28 December 2003: The match schedule for the 2006 FIFA World Cup Germany has been finalised. The 18th FIFA World Cup finals will take place between 9 June and 9 July 2006 in 12 German cities. The tournament will kick off with the opening game in München (Munich), while the new world champions will be crowned after the final in Berlin. The semi-finals will be played in Dortmund and München, with the third place play-off contested in Stuttgart.

The schedule for the German national team has not yet been finalised, as the Organising Committee (OC) for the FIFA World Cup will decide at a later date whether hosts Germany or reigning champions Brazil – if they qualify – will open the tournament.

According to the official match schedule for the 2006 FIFA World Cup, eight stadiums will each stage five matches, with the four largest venues (Berlin, Dortmund, München, Stuttgart) all hosting a sixth. The decision was taken by the Organising Committee for the FIFA World Cup at a meeting on 3 December 2003 in Frankfurt/Main, concurring with the recommendations of the Organising Committee Germany.

Each host venue will stage four group games featuring eight different teams. No team will play in the same stadium twice in the group stage. Furthermore, each venue will welcome two 'seeded teams' in the group stage, ie the highest ranked teams in the current FIFA World Ranking at the time.

The final draw to determine the groups in the tournament has taken place in Leipzig in December 2005.

Organising Committee President Franz Beckenbauer declared told the press that we had arrived at a division which all 12 host cities would be happy with. "The games will be evenly distributed across the entire country. The FIFA World Cup will be going to almost every region," he said.

OC Vice-President Horst R Schmidt, responsible for cities and stadia, explained: "It was important for us to ensure an even and fair distribution of the 64 games across all 12 host cities as a reward for their investment. Each stadium will have at least five games, something we insisted on despite of financial considerations. We are naturally confident that all construction will be completed in time. When just a few of the FIFA World Cup host cities improve their transport links further, particularly by increasing the number of tram and regional railway stations for public transport, we will have practically perfect conditions."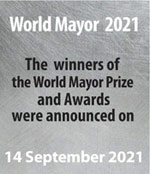 • Poverty is a crime against humanity
• Support mayors who fight poverty
• Nominate the best for the 2020 World Mayor Prize