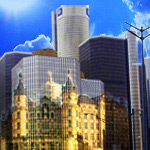 City Mayors presents the world's living historic cities


Contributions by:
World Heritage Centre www.unesco.org
League of Historical Cities
www.city.kyoto.jp/
somu/kokusai/lhcs/
renmeifront.htm




FRONT PAGE
Site Search
About us




Historic cities
Historic Cities: Introduction
Historic Cities: Western Europe
Historic Cities: Eastern Europe
Historic Cities: The Americas
Historic Cities: Asia
Historic Cities: Africa

Directories of cities
European cities
North American cities
The world's historic cities

Directories of mayors
|Argentine Mayors
Belgian Mayors
Brazilian Mayors
British Mayors
Canadian Mayors
Chilean Mayors
Colombian Mayors
Czech Mayors
French Mayors
German Mayors
Italian Mayors
Japanese Mayors
Mexican Mayors
South African Mayors
Spanish Mayors
US Mayors




Worldwide | Elections | North America | Latin America | Europe | Asia | Africa |




























Historic Cities / Living Cities
Edited by Tann vom Hove, Artwork by Kevin Visdeloup

The series Historic Cities / Living Ciities features living towns and cities, which have made significant historic contributions to urban development. Many of the cities, chosen for the series, are World Heritage sites or contain historic institutions and monuments, which have influenced social, political, cultural and architectural development in Europe, the Americas, Asia and Africa.

Sections
Western Europe (A to K) | Western Europe (L to Z) | Eastern Europe | The Americas | Asia | Africa |

The editors of City Mayors, while including the world's most famous cities, have striven to find lesser known towns and cities, which are historically important but also very much alive today. Most of the places chosen can look back on hundreds and even thousands of years of history. However, City Mayors has also included young cities, such as Brasilia, which, due to the boldness of their creation, had an immediate impact on urban development.

'Historic Cities – Living Cities' already includes historic towns and cities from 71 countries. The series will be developed further and we are inviting readers to submit additional examples of today's thriving cities with a historically significant past. Please email the editor with your suggestions, inserting 'Historic Cities' in the subject line.

The initial selection of urban settlements for 'Historic Cities – Living Cities' includes towns and cities from Europe, the Americas, Asia and Africa. Most of the brief descriptions accompanying each town and city were provided by Unesco World Heritage and the League of Historical Cities as well as our readers.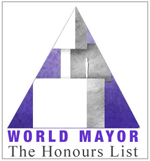 WORLD MAYOR
PRIZE 2018
Nominate exceptional women mayors for the World Mayor Prize

The 2018 World Mayor Project is dedicated to women in local government. It features the achievements of women mayors from across the world and will honour the best of them.

Please nominate your candidate now

Women have fought prejudice and struggled for equal rights and opportunities for hundreds of years. They did it with courage and resolve. In the 20th and early 21st centuries, women have achieved success in many spheres previously reserved to or monopolised by men, but their contributions are still often undervalued and their potential not recognised enough. Only some 20 per cent of the world's mayors are women.

The 2018 World Mayor Project aims to encourage more women to consider a career in local government and stand for political office.

Please nominate
exceptional women
mayors for the 2018
World Mayor Prize
and honours.