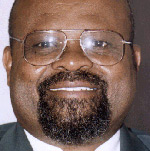 Former Durban Mayor Obed Mlaba





FRONT PAGE
SiteSearch
About us | Quiénes somos |
A propos de nous | Über uns |
Mayor Monitor
Directories
Events
Debate




World Mayor
World index of mayors
Durban beyond 2010
Ghana mayors not accountable to people
Mayors from Africa
Mayor of Cape Town
Mayor of Durban
Mayor of Johannesburg

Mayors from Africa
| Cape Town (English) | Cape Town (Español) | Durban |
Johannesburg | Rabat |

Mayors from Africa
Mayors from Asia & Australia
Mayors from The Americas
Mayors from Europe




City Mayors reports news from towns and cities around the world. Worldwide | Elections | North America | Latin America | Europe | Asia | Africa |




City Mayors ranks the world's largest, best as well as richest cities and urban areas. It also ranks the cities in individual countries, and provides a list of the capital cities of some 200 sovereign countries. More




City Mayors profiles city leaders from around the world. More




City Mayors describes the history, architecture and politics of the greatest city halls in the world. More




Mayors from The Americas, Europe. Asia, Australia and Africa compete for the World Mayor Award. More




Use Mayor Monitor to rate the performance of mayors from across the world More




In your opinion: Praise Criticise. Write




City Mayors reports political events, analyses the issues and depicts the main players. More




City Mayors describes and explains the structures and workings of local government in Europe, The Americas, Asia, Australia and Africa. More




City Mayors deals with economic and investment issues affecting towns and cities. More




City Mayors describes and explains financial issues affecting local government. More




City Mayors reports urban environmental developments and examines the challenges faced by cities worldwide. More




City Mayors reports on and discusses urban development issues in developed and developing countries. More



City Mayors reports on developments in urban society and behaviour and reviews relevant research. More




City Mayors invites readers to write about the people in their cities. More




City Mayors examines city brands and marketing. More




City Mayors lists and features urban events, conferences and conventions aimed at urban decision makers and those with an interst in cities worldwide. More




City Mayors deals with urban transport issues in developed and developing countries and features the world's greatest metro systems. More




City Mayors examines education issues and policies affecting children and adults in urban areas. More




City Mayors investigates health issues affecting urban areas with an emphasis on health in cities in developing countries. More




City Mayors reports on how business developments impact on cities and examines cooperation between cities and the private sector. More




City Mayors examines the contributions history and culture make to urban society and environment. More




City Mayors examines the importance of urban tourism to city economies. More




City Mayors questions those who govern the world's cities and talks to men and women who contribute to urban society and environment. More




City Mayors profiles national and international organisations representing cities as well as those dealing with urban issues. More




City Mayors reports on major national and international sporting events and their impact on cities. More




City Mayors lists cities and city organisations, profiles individual mayors and provides information on hundreds of urban events. More


Obed Mlaba:
From entrepreneur
to Mayor of Durban
By Brian Baker, Senior Correspondent
6 April 2006: Obed Mlaba became mayor of eThekwini Municipality in 1996. Since 2000 he has also won two five-year terms to serve as the first mayor of Durban UniCity, which is known as the eThekwini Municipal Area. The UniCity authority was formed through the merger of seven former local government districts. Since the re-organisation, Obed Mlaba has been elected twice for 5-year terms in elections, which were won by the African National Congress (ANC). Mayor Mlaba is a prominent member of the ANC.

Update: James Nxumalo is the current Mayor of Durban

He has an extensive business background and has worked in the economic development sector, the human resources sector and as an entrepreneur. He is currently also the coordinator of the NEPAD cities programme in Africa. Mayor Mlaba is responsible for providing leadership across an area of 2,300 sq kms with a population of 3.5 million people.

His four strategic goals for his period at the helm reflect the metropolitan development framework. This has four main components.

These are ensuring safety, security and crime prevention; promoting tourism by making the area tourist friendly; actively encouraging inward investment and local entrepreneurship and promoting environmental cleanliness campaigns.

The mayor is uniquely well qualified to support the third of these. He has been chairman of the AmaXimba Development Trust since 1995 which has attracted over a billion rand of investment in 14 years and specialised in the 1990's in business development. In the 1980's he was an entrepreneur in the retail sector.

He entered local government in 1994 during South Africa's transition and was initially elected mayor in 1996. In 1998 Durban was voted the best managed city in Africa and reinforced its reputation by being voted in the two years that followed as the best performing city and best performing Councillors in South Africa.

Obed Mlaba, who has an MBA from the International Management Center in Buckingham, UK and a BA in Arts Administration from UNISA., is a member of the Institute of Marketing Management. He is 65 and is married with seven children.

The mayor is the Deputy Chairman of KwaZulu-Natal Local Government Association and of the South Africa Local Government Association.

As mayor of the metropolitan council he has lead on the development and implementation of a strategic marketing plan for the city of Durban and has initiated the Mayors Awards for excellence in achievement. These are awarded annually in four categories. Nominees are restricted to people from poor communities.

He has lead responsibility for economic development activities and the Council's support to small and medium sized enterprises and for training for emerging business people.

Mayor Mlaba began his career as a social worker for the former Bantu Affairs Commission before he went to work in the private sector as a personnel officer for Romatex in Durban. In 1981 he moved to the multinational Grindrod and Co where he worked for five years as an industrial relations specialist.

After his time out of the corporate sector establishing a supermarket chain he went to work for South African Breweries as a Business Development Manager in 1987. In 1994 and 1995 he was Business Development Manager for Eskom, the largest energy company in South Africa.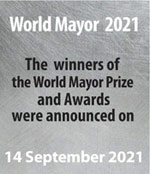 The best Mayors for Stronger | Fairer | Greener cities. Elect your candidate for the 20/21 World Mayor Prize and Honours. The Prize has been awarded since 2004