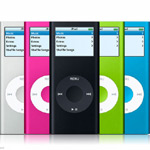 The average employee has to work nine hours to afford an iPod nano, whereas in Mumbai he has to work 177 hours




FRONT PAGE
Site Search
About us




UBS: Most expensive and richest cities
ECA: Most expensive cities
EIU: Most expensive cities
Mercer: Most expensive cities
Global Cities Index
World's top cities
World's richest cities (GDP)
Richest cities (earnings)
Most powerful cities
World's best financial cities
World's top start-up locations
Europe's top city brands
European growth cities 2009
Real estate USA
Real estate Europe
European business cities
Best world cities to live in
World's largest cities
and their mayors 2010


Worldwide | Elections | North America | Latin America | Europe | Asia | Africa |





























The iPod index
A report by UBS
Ranking: The richest cities in the world
(Working hours required to buy an iPod nano)

22 August 2009: One vivid way to illustrate the relative purchasing power of wages is to replace the abstract basket of goods and services with a specific, highly uniform product that is available everywhere with the same quality, and then calculate how long an employee would have to work to be able to afford it in each city. For the first time, a non-food product was used in the study to compare working hours. The iPod nano with 8 GB of storage is an ideal example of a globally uniform product. An average wage-earner in Zurich and New York can buy a nano from an Apple store after nine hours of work. At the other end of the spectrum, workers in Mumbai, need to work 20 nine-hour days – roughly the equivalent of one month's salary – to purchase an iPod nano.



| | | |
| --- | --- | --- |
| Rank 2009 | Cities | Hours of work needed to buy an iPod nano |
| 1 | New York | 9.0 |
| 2 | Zurich | 9.0 |
| 3 | Los Angeles | 9.5 |
| 4 | Sydney | 9.5 |
| 5 | Dublin | 10.0 |
| 6 | Geneva | 10.0 |
| 7 | Luxembourg | 10.0 |
| 8 | Miami | 10.0 |
| 9 | Montreal | 10.5 |
| 10 | Oslo | 10.5 |
| 11 | Toronto | 10.5 |
| 12 | Copenhagen | 11.0 |
| 13 | London | 11.0 |
| 14 | Stockholm | 11.0 |
| 15 | Chicago | 11.5 |
| 16 | Tokyo | 12.0 |
| 17 | Helsinki | 12.5 |
| 18 | Brussels | 13.0 |
| 19 | Amsterdam | 13.5 |
| 20 | Frankfurt | 13.5 |
| 21 | Munich | 13.5 |
| 22 | Berlin | 14.0 |
| 23 | Vienna | 14.0 |
| 24 | Lyon | 15.0 |
| 25 | Nicosia | 15.0 |
| 26 | Paris | 15.0 |
| 27 | Madrid | 15.5 |
| 28 | Auckland | 16.0 |
| 29 | Barcelona | 16.0 |
| 30 | Milan | 16.0 |
| 31 | Hong Kong | 19.0 |
| 32 | Lisbon | 19.5 |
| 33 | Rome | 19.5 |
| 34 | Dubai | 20.0 |
| 35 | Seoul | 22.0 |
| 36 | Tel Aviv | 22.0 |
| 37 | Manama | 23.0 |
| 38 | Taipei | 23.5 |
| 39 | Athens | 24.5 |
| 40 | Singapore | 27.5 |
| 41 | Ljubljana | 32.0 |
| 42 | Doha | 35.0 |
| 43 | Moscow | 36.0 |
| 44 | Tallinn | 39.5 |
| 45 | Johannesburg | 41.5 |
| 46 | Prague | 43.0 |
| 47 | Bratislava | 45.5 |
| 48 | Warsaw | 45.5 |
| 49 | São Paulo | 46.5 |
| 50 | Riga | 51.0 |
| 51 | Kuala Lumpur | 52.0 |
| 52 | Istanbul | 56.0 |
| 53 | Rio de Janeiro | 56.0 |
| 54 | Shanghai | 56.5 |
| 55 | Bogotá | 62.5 |
| 56 | Bucharest | 63.5 |
| 57 | Bangkok | 66.0 |
| 58 | Budapest | 68.5 |
| 59 | Santiago | 69.5 |
| 60 | Beijing | 73.0 |
| 61 | Vilnius | 74.5 |
| 62 | Sofia | 78.0 |
| 63 | Kiev | 82.0 |
| 64 | Lima | 86.5 |
| 65 | Jakarta | 93.0 |
| 66 | Mexico City | 95.0 |
| 67 | Caracas | 97.0 |
| 68 | Buenos Aires | 99.0 |
| 69 | Cairo | 105.0 |
| 70 | Delhi | 122.5 |
| 71 | Manila | 128.5 |
| 72 | Nairobi | 160.0 |
| 73 | Mumbai | 177.0 |

UBS survey: Introduction | The most expensive cities | The richest cities (personal earnings) | Richest cities (purchasing power) | The iPod index |

Methodology
USB conducted its standardized Prices and Earnings survey in 73 international cities in March 2009. The data was collected by several independent observers in each city. In all, more than 30,000 data points were included in the analysis. All amounts were converted into a single currency to ensure that the surveyed prices and earnings could be compared. To compensate for daily exchange rate fluctuations, we used the average exchange rate over the data collection period. An international price comparison needs a common, standard basket of goods and services. As in past studies, the basket of goods and services was based on Western European consumer preferences. Living costs were calculated based on a survey of 154 items in total. They include 122 products and services that are used directly to calculate the reference basket. Apartment rents were classified as high-, mid- and low-priced.



Related research

THE LARGEST CITIES IN THE WORLD AND THEIR MAYORS 2011
Introduction
Cities by size: 1 to 150 | 151 to 300 | 301 to 450 | 451 to 550 |
Cities in alphabetical order: A to D | E to L | M to R | S to Z |
Cities by countries: A to D | E to L | M to R | S to Z |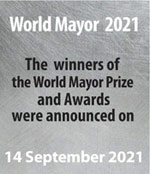 • Poverty is a crime against humanity
• Support mayors who fight poverty
• Nominate the best for World Mayor 2020