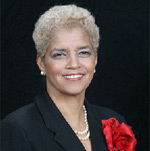 Shirley Franklin, Mayor of Atlanta





FRONT PAGE
SiteSearch
About us | Quiénes somos |
A propos de nous | Über uns |
Mayor Monitor
Directories
Events
Debate




World index of mayors
Mayor Monitor Index
Good or bad? You decide!

Mayor Monitor (USA & Canada)
| Atlanta | Baltimore | Brandon | Calgary | Chicago | Denver | Edmonton | Honolulu | Houston | Los Angeles | Louisville | Miami | MIssissauga | New York City | Pittsburgh | San Francisco | Seattle | Toronto | Tulsa | Washington DC | Your choice |

Mayor Monitor (Latin America)
| Bogota | Guatemala City | Mexico City | Puente Alto | Your choice |

Mayor Monitor (Europe)
| Amsterdam | Athens | Barcelona | Berlin | Cologne | Freiburg | Lille | London | Middlesbrough | Munich | Paris | Rome | Tirana | Turin | Vienna | Your choice |

MMayor Monitor (Asia, Australia & Africa)
| Amman | Brisbane | Hiroshima | Karachi | Melbourne | Yokohama | Your choice |




City Mayors reports news from towns and cities around the world. Worldwide | Elections | North America | Latin America | Europe | Asia | Africa | Events |




City Mayors profiles city leaders from around the world and questions them about their achievements, policies and aims. More




City Mayors provides a rolling assessment of mayors performance More




Mayors from The Americas, Europe. Asia, Australia and Africa are competing for the annual World Mayor Award. More




City Mayors ranks the world's largest as well as richest cities and urban areas. It also ranks the cities in individual countries, and provides a list of the capital cities of some 200 sovereign countries. More




City Mayors reports political events, analyses the issues and depicts the main players. More




City Mayors describes and explains the structures and workings of local government in Europe, The Americas, Asia, Australia and Africa. More




City Mayors deals with economic and investment issues affecting towns and cities. More




City Mayors reports on how business developments impact on cities and examines cooperation between cities and the private sector. More




City Mayors describes and explains financial issues affecting local government. More




City Mayors lists and features urban events, conferences and conventions aimed at urban decision makers and those with an interst in cities worldwide. More




City Mayors reports urban environmental developments and examines the challenges faced by cities worldwide. More




City Mayors reports on and discusses urban development issues in developed and developing countries. More



City Mayors reports on developments in urban society and behaviour and reviews relevant research. More




City Mayors deals with urban transport issues in developed and developing countries and features the world's greatest metro systems. More




City Mayors examines education issues and policies affecting children and adults in urban areas. More




City Mayors investigates health issues affecting urban areas with an emphasis on health in cities in developing countries. More




City Mayors examines the importance of urban tourism to city economies. More




City Mayors examines the contributions history and culture make to urban society and environment. More




City Mayors describes the history, architecture and politics of the greatest city halls in the world. More




City Mayors invites readers to write short stories about people in cities around the world. More




City Mayors questions those who govern the world's cities and talks to men and women who contribute to urban society and environment. More




City Mayors profiles national and international organisations representing cities as well as those dealing with urban issues. More




City Mayors reports on major national and international sporting events and their impact on cities. More




City Mayors lists cities and city organisations, profiles individual mayors and provides information on hundreds of urban events. More


How good is Mayor Shirley Franklin?
Mayor of Atlanta, USA
City Mayors invites its readers to assess the performance in office of Shirley Franklin, Mayor of Atlanta. Please rate her overall performance by awarding her marks out of ten. '1' signifies an extremely poor performance, while '10' would rate her performance as outstanding. Please also provide details of what in your opinion are the mayor's best and worst decisions.

Over time, Mayor Monitor will provide a valuable track record of the mayor's successes and failures as well as her popularity among residents and a wider public. The results will be published on the City Mayors website and updated regularly.

Please note: Due to term limits Shirley Franklin stepped down as Mayor of Atlanta in January 2010.

Please assess Mayor Franklin not more than once a month. In order to eliminate multiple submissions and/or fraudulent as well as organised rating by political friends and foes of the mayor, all submissions are processed manually and, if deemed questionable, cross-checked. Thank you for participating. How good is Mayor Franklin? You decide!

RESULTS FOR SHIRLEY FRANKLIN:
Performance index:
November 2009: 5.85 points out of 10
June 2009: 6.12 points out of 10
April 2009: 6.08 points out of 10

COMMENTS:


Thumbs up::
• Karsh B (Atlanta): Mended the rift between business and city government
• James B, Atlanta: Supporting and communicating with the business community while seeking to attract jobs and improve city infrastructure.
• PS, Atlanta: Starting the beltline project.
• Anon: Getting the city the King papers in 2006/07.




Thumbs down:
• Karsh B (Atlanta): Harsh relationship with media, often called an "absent mayor". Responsible for bringing on a do-nothing police chief. Crime has skyrocketed under her reign.
• Anon (Atlanta): TAXES....no security in the city and Atlanta Station is where thugs and drug folks have moved. it is unsafe and irry to go there and shop regardless of the time of day. And then it has taken me literally six weeks to get a permit for steps into my house....that is right steps that we are trying to bring into code compliance.....you have to jump through hoops to be honest in this city....very frustrated after 55 years of living in Atlanta
• R A B, Atlanta: Laying off City Of Atlanta Employees
• Berry W, Atlanta: The worst Mayor in the history of the city. She is using this controversy over some "threat", that wasn't even a threat, to move public interest from all the other things, Fire, Police, Safety, infrastructure, MARTA, furloughs, CRIME (All time high), and endless moves she has made to make a Atlanta a dangerous city to live in. The police officer in question did not say "He was going to hit you with bad", He said "Sometimes I wish I could hit her over the head with a bat". That is not a threat. You are making a mountain out of a mole hill. Most Atlanta residents want you out. Your opinion poll is at an all time low. You aren't running our city, you are just collecting a check. Since you have been mayor the crime rate has doubled if not more, houses are burning down, felons are having there cases dropped because the arresting officers won't take time out of there day to be present in court.
• James B, Atlanta: Not firing the police officer who threatened her life by saying he wanted to beat her on the head with a baseball bat.
• Anon: Closing fire stations.
• Anon: She neglects important issues facing Atlanta.
• Anon: She should remember that she was elected Mayor of Atlanta and devote more time to her job.

How good are OTHER mayors?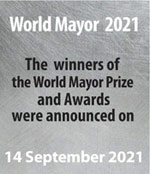 The best Mayors for Stronger | Fairer | Greener cities. Elect your candidate for the 20/21 World Mayor Prize and Honours. The Prize has been awarded since 2004