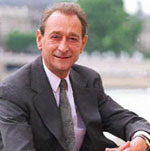 Bertrand Delanoë, Mayor of Paris





FRONT PAGE
Site Search
About us | Quiénes somos |
A propos de nous | Über uns |
Mayor Monitor
Directories
Events
Debate




World index of mayors
Mayor Monitor index

Mayor Monitor (USA & Canada)
| Atlanta | Baltimore | Brandon | Calgary | Chicago | Denver | Edmonton | Honolulu | Houston | Los Angeles | Louisville | Miami | MIssissauga | New York City | Pittsburgh | San Francisco | Seattle | Toronto | Tulsa | Washington DC | Your choice |

Mayor Monitor (Latin America)
| Bogota | Guatemala City | Mexico City | Puente Alto | Your choice |

Mayor Monitor (Europe)
| Amsterdam | Athens | Barcelona | Berlin | Cologne | Freiburg | Lille | London | Middlesbrough | Munich | Paris | Rome | Tirana | Turin | Vienna | Your choice |

Mayor Monitor (Asia, Australia & Africa)
| Amman | Brisbane | Hiroshima | Karachi | Melbourne | Yokohama | Your choice |




City Mayors reports news from towns and cities around the world. Worldwide | Elections | North America | Latin America | Europe | Asia | Africa |




City Mayors ranks the world's largest, best as well as richest cities and urban areas. It also ranks the cities in individual countries, and provides a list of the capital cities of some 200 sovereign countries. More




City Mayors profiles city leaders from around the world. More




City Mayors describes the history, architecture and politics of the greatest city halls in the world. More




Mayors from The Americas, Europe. Asia, Australia and Africa compete for the World Mayor Award. More




Use Mayor Monitor to rate the performance of mayors from across the world More




In your opinion: Praise Criticise. Write




City Mayors reports political events, analyses the issues and depicts the main players. More




City Mayors describes and explains the structures and workings of local government in Europe, The Americas, Asia, Australia and Africa. More




City Mayors deals with economic and investment issues affecting towns and cities. More




City Mayors describes and explains financial issues affecting local government. More




City Mayors reports urban environmental developments and examines the challenges faced by cities worldwide. More




City Mayors reports on and discusses urban development issues in developed and developing countries. More



City Mayors reports on developments in urban society and behaviour and reviews relevant research. More




City Mayors invites readers to write about the people in their cities. More




City Mayors examines city brands and marketing. More




City Mayors lists and features urban events, conferences and conventions aimed at urban decision makers and those with an interst in cities worldwide. More




City Mayors deals with urban transport issues in developed and developing countries and features the world's greatest metro systems. More




City Mayors examines education issues and policies affecting children and adults in urban areas. More




City Mayors investigates health issues affecting urban areas with an emphasis on health in cities in developing countries. More




City Mayors reports on how business developments impact on cities and examines cooperation between cities and the private sector. More




City Mayors examines the contributions history and culture make to urban society and environment. More




City Mayors examines the importance of urban tourism to city economies. More




City Mayors questions those who govern the world's cities and talks to men and women who contribute to urban society and environment. More




City Mayors profiles national and international organisations representing cities as well as those dealing with urban issues. More




City Mayors reports on major national and international sporting events and their impact on cities. More




City Mayors lists cities and city organisations, profiles individual mayors and provides information on hundreds of urban events. More


How good is Mayor Bertrand Delanoë?
Mayor of Paris, France
City Mayors invites its readers to assess the performance in office of Bertrand Delanoë, Mayor of Paris. Please rate his overall performance by awarding him marks out of ten. '1' signifies an extremely poor performance, while '10' would rate his performance as outstanding. Please also provide details of what in your opinion are the mayor's best and worst decisions.

Over time, Mayor Monitor will provide a valuable track record of the mayor's successes and failures as well as his popularity among residents and a wider public. The results will be published on the City Mayors website and updated regularly.

Please assess Mayor Delanoë not more than once a month. In order to eliminate multiple submissions and/or fraudulent as well as organised rating by political friends and foes of the mayor, all submissions are processed manually and, if deemed questionable, cross-checked. Thank you for participating. How good is Mayor Delanoë? You decide!

RESULTS FOR BERTRAND DELANOË:
Performance index:
May 2010: 7.11 points out of 10

COMMENTS:


Thumbs up:
• Michael D W (Outside France): Mayor Delanoe's achievements are many. The Vellib, which has reduced the frightening traffic in Paris is one. Another is his buying up buildings in which virtually anyone can live in, not just the rich, who are forcing most of the poor out of Paris. I think there was a revolution fought about this once. Plus, as a gay man, it gives me hope that he will set a good example for all of the young gay men of France, and that they can strive for whatever goal they wish.
• Nospam (Paris): If we compare NY, London and Paris by their budget and what is done by the mayor, the performance of Paris's mayor is outstanding. For 6bn, he does better than London 16bn or NY 33bn.
• DR (Paris): Bus dedicated lanes(the buses aren't stuck in the traffic), also useable by Velib's bikes
- Velib: a huge network of thousands of bikes
• Angela Z (Paris): Despite budgetary difficulties Bertrand Delanoe has maintained funding for the local "maisons d'associations" which exist in every quarter of Paris (20 arrondisements).This means that many small, non profit and non party affiliated citizens groups have access to decent meeting rooms in a city where renting space is financially prohibitive. He has also kept up a lot of cultural funding for colloquiums and cultural events that are free i.e. unlinked to commercial promotions. Last year the city of Paris organized and helped finance the publication of an eye-opening colloquium dealing with the memory of the French Algerian war, a very sensitive subject in France. The all day public encounter included eye witness contributions from many "small and big" people directly involved or subsequently affected by the Algerian liberation struggle within France as well as in Algeria.




Thumbs down:
• Angela Z (Paris): Delanoe is manifestly beholden to a very dated constituency, incapable of gauging the economic or cultural appeal that mixed housing situations would generate within Paris intra-muros. The traditional bourgeoisie of Paris is conservative, boring and tight wadded. Mr. Delanoe would do many of us a big favor by regularizing immigrant papers and settling these workers within Paris's city run housing complexes. In no time would we the less affluent but smarter Parisians engage the skills of these men and women directly. All the"paperless" jobbers I have ever encountered have proven themselves to be more friendly and reliable than much of the small business riffraff we have to deal with via the internet or the yellow pages for fixing the many maintenance problems our old and crumbling buildings pose year in year out.


How good is Mayor Bertrand Delanoë?

How good are OTHER mayors?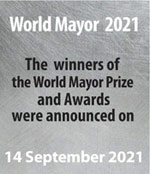 The best Mayors for Stronger | Fairer | Greener cities. Elect your candidate for the 20/21 World Mayor Prize and Honours. The Prize has been awarded since 2004