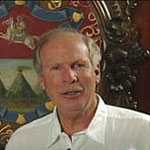 Alvaro Arzú, Mayor of Guatemala City





FRONT PAGE
Site Search
About us | Quiénes somos |
A propos de nous | Über uns |
Mayor Monitor
Directories
Events
Debate




World index of mayors
Mayor Monitor index

Mayor Monitor (USA & Canada)
| Atlanta | Baltimore | Brandon | Calgary | Chicago | Denver | Edmonton | Honolulu | Houston | Los Angeles | Louisville | Miami | MIssissauga | New York City | Pittsburgh | San Francisco | Seattle | Toronto | Tulsa | Washington DC | Your choice |

Mayor Monitor (Latin America)
| Bogota | Guatemala City | Mexico City | Puente Alto | Your choice |

Mayor Monitor (Europe)
| Amsterdam | Athens | Barcelona | Berlin | Cologne | Freiburg | Lille | London | Middlesbrough | Munich | Paris | Rome | Tirana | Turin | Vienna | Your choice |

Mayor Monitor (Asia, Australia & Africa)
| Amman | Brisbane | Hiroshima | Karachi | Melbourne | Yokohama | Your choice |




City Mayors reports news from towns and cities around the world. Worldwide | Elections | North America | Latin America | Europe | Asia | Africa |




City Mayors ranks the world's largest, best as well as richest cities and urban areas. It also ranks the cities in individual countries, and provides a list of the capital cities of some 200 sovereign countries. More




City Mayors profiles city leaders from around the world. More




City Mayors describes the history, architecture and politics of the greatest city halls in the world. More




Mayors from The Americas, Europe. Asia, Australia and Africa compete for the World Mayor Award. More




Use Mayor Monitor to rate the performance of mayors from across the world More




In your opinion: Praise Criticise. Write




City Mayors reports political events, analyses the issues and depicts the main players. More




City Mayors describes and explains the structures and workings of local government in Europe, The Americas, Asia, Australia and Africa. More




City Mayors deals with economic and investment issues affecting towns and cities. More




City Mayors describes and explains financial issues affecting local government. More




City Mayors reports urban environmental developments and examines the challenges faced by cities worldwide. More




City Mayors reports on and discusses urban development issues in developed and developing countries. More



City Mayors reports on developments in urban society and behaviour and reviews relevant research. More




City Mayors invites readers to write about the people in their cities. More




City Mayors examines city brands and marketing. More




City Mayors lists and features urban events, conferences and conventions aimed at urban decision makers and those with an interst in cities worldwide. More




City Mayors deals with urban transport issues in developed and developing countries and features the world's greatest metro systems. More




City Mayors examines education issues and policies affecting children and adults in urban areas. More




City Mayors investigates health issues affecting urban areas with an emphasis on health in cities in developing countries. More




City Mayors reports on how business developments impact on cities and examines cooperation between cities and the private sector. More




City Mayors examines the contributions history and culture make to urban society and environment. More




City Mayors examines the importance of urban tourism to city economies. More




City Mayors questions those who govern the world's cities and talks to men and women who contribute to urban society and environment. More




City Mayors profiles national and international organisations representing cities as well as those dealing with urban issues. More




City Mayors reports on major national and international sporting events and their impact on cities. More




City Mayors lists cities and city organisations, profiles individual mayors and provides information on hundreds of urban events. More


Rating Alvaro Arzú
Mayor of Guatemala City, Guatemala
City Mayors invites its readers to assess the performance in office of Alvaro Arzú, Mayor of Guatemala City. Please rate his overall performance by awarding him marks out of ten. '1' signifies an extremely poor performance, while '10' would rate his performance as outstanding. Please also provide details of what in your opinion are the mayor's best and worst decisions.

Over time, Mayor Monitor will provide a valuable track record of the mayor's successes and failures as well as his popularity among residents and a wider public. The results will be published on the City Mayors website and updated regularly.

Please assess Mayor Arzú not more than once a month. In order to eliminate multiple submissions and/or fraudulent as well as organised rating by political friends and foes of the mayor, all submissions are processed manually and, if deemed questionable, cross-checked. Thank you for participating. Evaluate the mayor

RESULTS FOR ALVARO ARZU:
Performance index:
January 2011: 7.89 points out of 10
July 2010: 7.94 points out of 10
April 2010: 7.99 points out of 10
March 2010: 7.97 points out of 10
December 2009: 7.89 points out of 10
August 2009: 8.35 out of 10
June 2009: 8.27 out of 10

COMMENTS:


Thumbs up for:
• J C (Guatemala City): Urban infrastructure
• Juan Carlos C P (Outside Guatemala): Give back the pedestrian areas in the city centre, by relocating the informal street vedors to a fit for purpose market that is accetable to all stakeholders: street vendors, shoppers of "fake goods", owners of formal shops, and municipal authorities.
The solution was pragmatical since the goods offered on the street feed the black market, but at the same time is imposible to tackle. By relocating them somehwere where they can sell their goods taking them out of the streets provides the buyer a safe environment to do their shopping. The street is back to the pedestrian! Additioanlly he is serious (and one can see it on the streets) to make Guatemala city the most modern and attractive city in Central America.
• M.A.R. (Outside Guatemala): The rescue plan of Centro Historico with the organization of the informal vendors and the Corredor Central Plan/Aurora Canas (more open,green areas, new pedestrian streets).
• Diego M (Outside Guatemala): Improvements to the public transport and roads in the City
• Oscar R (Outside Guatemala): Guatemala City looks much better with goods streets, clean city, good city metro sistem, good signal lights,
• Virgillio (Outside Guatemala): Keeping the city clean and beautiful. Also the implementation of the Transmetro, the improvements in the services of the "municipalidad",and many, many more improvements in the city of Guatemala. He should stay in office for 10 more years!!!
• William C, Outside Guatemala: Introduction of the MetroBus.
• Anon, Outside Guatemala: I have never seen any other mayor taking real interest in trying to renovate Guatemala City. After 7 long years I visited the city and I could see improvements all around. Alvaro Arzú is trying to keep Guatemala clean and trying to put some order into the traffic system. This is something that no other Mayor has ever done before. It seems that he genuinely cares



Thumbs down for:
• J C (Guatemala City): Giving an urban massive trasportation to a near by municipalty, strangling the principal routes into the cty. Should have decided for a more efficent method. Trans-Metro is an excellent choice but on a wide route sector.
• Renzo G (Guatemala City): The lack of maintainance of the waste water system, that have caused two huge holes in the land, that keep the citizens absolutely afraid.
• Juan Carlos C P (Outside Guatemala): Maybe not worst mistake but shortcomming: the confrontation with the local press which erodes his image. The local press hates him and it is not objective either but he could be a bit smarter in dealing with them. At the end of the day, his public image is what people rate and unfortunatelly not all of his great
• M.A.R. (Outside Guatemala): Unable to create a metropolitan park so desperately needed in any urban metropolis of over 2 million.
• Debra A (Guatemala City): Choosing to repave roads, create parks, and complete many other projects without addressing the lack of water and proper drainage systems.


How good is Mayor Alvaro Arzú


How good are OTHER mayors?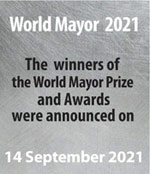 The best Mayors for Stronger | Fairer | Greener cities. Elect your candidate for the 20/21 World Mayor Prize and Honours. The Prize has been awarded since 2004