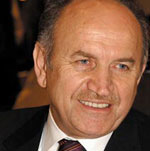 Kadir Topbas, Mayor of Istanbul





FRONT PAGE
SiteSearch
About us | Quiénes somos |
A propos de nous | Über uns |
Mayor Monitor
Directories
Events
Debate




World Mayor
World index of mayors
Mayors from Africa
Mayors from Asia & Australia
Mayors from The Americas
Mayors from Europe
Mayors and political parties
World's largest cities
and their mayors 2010
Mayor of Izmir

Mayors from Asia & Australia (Italics indicate ex-mayors)
| Amman | Brisbane | Changwon | Guangzhou | Delhi | Dubai | Hiroshima | Istanbul | Jakarta | Karachi | Makati City | Marikina | Matsuyama City | Mumbai | Naga City | Nagasaki | New Plymouth | Novosibirsk | Osaka | San Fernando | Shanghai | Taipei | Tehran | Tel Aviv | Tianjin | Tokyo | Wellington | Yokohama




City Mayors reports news from towns and cities around the world. Worldwide | Elections | North America | Latin America | Europe | Asia | Africa |




City Mayors ranks the world's largest, best as well as richest cities and urban areas. It also ranks the cities in individual countries, and provides a list of the capital cities of some 200 sovereign countries. More




City Mayors profiles city leaders from around the world. More




City Mayors describes the history, architecture and politics of the greatest city halls in the world. More




Mayors from The Americas, Europe. Asia, Australia and Africa compete for the World Mayor Award. More




Use Mayor Monitor to rate the performance of mayors from across the world More




In your opinion: Praise Criticise. Write




City Mayors reports political events, analyses the issues and depicts the main players. More




City Mayors describes and explains the structures and workings of local government in Europe, The Americas, Asia, Australia and Africa. More




City Mayors deals with economic and investment issues affecting towns and cities. More




City Mayors describes and explains financial issues affecting local government. More




City Mayors reports urban environmental developments and examines the challenges faced by cities worldwide. More




City Mayors reports on and discusses urban development issues in developed and developing countries. More



City Mayors reports on developments in urban society and behaviour and reviews relevant research. More




City Mayors invites readers to write about the people in their cities. More




City Mayors examines city brands and marketing. More




City Mayors lists and features urban events, conferences and conventions aimed at urban decision makers and those with an interst in cities worldwide. More




City Mayors deals with urban transport issues in developed and developing countries and features the world's greatest metro systems. More




City Mayors examines education issues and policies affecting children and adults in urban areas. More




City Mayors investigates health issues affecting urban areas with an emphasis on health in cities in developing countries. More




City Mayors reports on how business developments impact on cities and examines cooperation between cities and the private sector. More




City Mayors examines the contributions history and culture make to urban society and environment. More




City Mayors examines the importance of urban tourism to city economies. More




City Mayors questions those who govern the world's cities and talks to men and women who contribute to urban society and environment. More




City Mayors profiles national and international organisations representing cities as well as those dealing with urban issues. More




City Mayors reports on major national and international sporting events and their impact on cities. More




City Mayors lists cities and city organisations, profiles individual mayors and provides information on hundreds of urban events. More


Kadir Topbas
Mayor of Istanbul
By Andrew Stevens, Deputy Editor
5 April 2009: Istanbul is the only city in the world to straddle two continents, an historic bridge between Europe and Asia. Its city leader, Kadir Topbas, also embodies the on-going tensions in Turkish society between cosmopolitan secularism and the recent tendency towards Islamism, amid national debate around the country's destiny. An architect by training, recently he was elected co-president of the United Cities and Local Governments organisation. The mayor has been short-listed for the 2008 World Mayor Award.

Topbas was born in 1945 in the Black Sea province of Artvin (which borders Georgia), moving with his family to Istanbul a year later. He graduated from the Marmara University Faculty of Theology in 1972 and Mimar Sinan University's Department of Architecture in 1974. He then obtained a PhD in architectural history at Istanbul University (for the thesis 'Hidiv Kasrı and its place in Bosphorus civilian architecture'), going on to work as a freelance architect for several years. Between 1994 and 1998, he served as architectural adviser to Istanbul Mayor (and now Prime Minister) Recep Tayyip Erdogan, overseeing the restoration of a number of historic buildings in the city and was also appointed to act as deputy director of the Ministry of Culture's Heritage Protection and Monuments committee during this time.

Before becoming Istanbul mayor in 2004, Topbas attempted a political career by twice standing for the national parliament (in his place of birth), on the first occasion for the National Salvation Party and then for its successor, the Welfare Party. Both parties were eventually banned by the Turkish secular state under the constitutional provisions put in place to guard against the rise of Islamist parties, with the ban being upheld by the European Court of Human Rights recently. Topbas' predecessor (and former employer) Recep Tayyip Erdogan was convicted and imprisoned for inciting religious hatred in 1998 for reciting a provocative Islamic prayer and criticising secularist attitudes to a large crowd while serving as mayor. Following the ban on the Welfare Party and its successor, the Virtue Party, Erdogan formed the conservative Justice and Development Party in 2001 from the remnants of his moderate faction, before going on to become Prime Minister in 2003. While religious conservatives in Turkey continue to chide secularists for the continued presence of constitutional tenets which they view as against freedom of religion and religious expression, Erdogan's government has pursued a number of cases against writers and artists charged with "insulting Turkishness", most notably Nobel Prize winning novelist Orhan Pamuk.

Following his stint as Istanbul's architectural adviser, Topbas was elected as the Virtue Party's candidate for mayor of the Beyoglu district of the city in 1999. Situated on the 'European' side of the city (Rumelia) bisected by the Bosporus strait, Beyoglu is the cultural district characterised by 19th century European architecture and more recently built nightclubs, something of a metaphor for the on-going struggle for secularist values and the debate over membership of the European Union. Under the auspices of his 'Beautiful Beyoglu' masterplan, Topbas enacted a number of urban improvement schemes and personally led on the design aspects.

Following the end of military rule in 1984, Istanbul's city leadership was directly elected. Istanbul forms the Greater Istanbul municipality (which is also one of Turkey's 81 provinces), headed by the metropolitan mayor and the metropolitan council (consisting of 31 district mayors and one fifth of district councillors). Topbas' predecessor Ali Murfit Gurtana was initially appointed to serve as mayor following the imprisonment of Erdogan and obtained an elected term in 1999 but chose not to stand again, instead establishing an unsuccessful electoral movement at national level. Topbas was first elected in the 2004 elections for the mayoralty of Greater Istanbul on behalf of the governing Justice and Development Party. He received a second term in the 2009 local elections, albeit having faced a close challenge from a left of centre opponent.

Mayor Topbas is married with three children. In 2007 he became co-president of the United Cities and Local Governments organisation.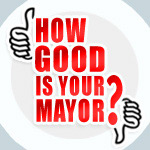 Mayor Monitor allows you to rate the performance of your mayor More


How good is
your mayor?
City Mayors provides Mayor Monitor (MM) to allow residents and non-residents to rate the performance of mayors from across the world as well as highlight their 'best' and 'worst' decisions. Mayor Monitor uses the widely understood one-to-ten rating system, where '1' signifies an extremely poor performance and '10' 'an outstanding one. In addition to rating mayors' performances, citizens are invited to highlight the best and worst decisions by city leaders.

Over time, Mayor Monitor will provide a valuable track record of mayors' successes and failures as well as their popularity among residents and a wider public. The results will be published on the City Mayors website and updated monthly.

Please rate your mayor now.

The ratings will become a contributory factor of World Mayor 2010.