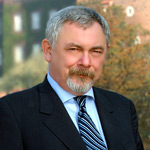 Jacek Majchrowski. Mayor of Kraków, Poland





FRONT PAGE
Site Search
About us | Quiénes somos |
A propos de nous | Über uns |
Mayor Monitor
Directories
Events
Debate




World Mayor
World index of mayors
Mayors from Africa
Mayors from Asia & Australia
Mayors from The Americas
Mayors from Europe
Mayors and political parties
World's largest cities
and their mayors

Mayors of the Month
Mayor of Ljubljana

Mayors from Europe
(Former mayors in italics)
| Almada | Amaroussion | Amsterdam (Cohen) | Amsterdam (van der Laan) | Antwerp | Athens | Barcelona | Berlin | Bologna | Bonn | Bremen | Chania | Cologne | Córdoba | Doncaster | Elbasan | Evry | Ghent | Gothenburg | Hamburg | Hartlepool | Kraków | La Laguna | Lewisham | Lille | London (Johnson) | London (Livingstone) | Lyon | Malmö | Middlesbrough | Montreuil-sous-Bois | Moscow | Munich | Nicosia | Nuremburg | Paris | Reims | Rhodes | Riace | Rome (Alemanno) | Rome (Veltroni) | Rouen | Sofia | Stockholm | Stuttgart | Tirana | Tower Hamlets | Turin | Ulm | Vienna | Wroclaw | Zurich (Ledergerber) | Zurich (Mauch) |




City Mayors reports news from towns and cities around the world. Worldwide | Elections | North America | Latin America | Europe | Asia | Africa | Events |




Mayors from The Americas, Europe. Asia, Australia and Africa are competing for the annual World Mayor Award. More




City Mayors ranks the world's largest as well as richest cities and urban areas. It also ranks the cities in individual countries, and provides a list of the capital cities of some 200 sovereign countries. More




City Mayors reports political events, analyses the issues and depicts the main players. More




City Mayors describes and explains the structures and workings of local government in Europe, The Americas, Asia, Australia and Africa. More




City Mayors profiles city leaders from around the world and questions them about their achievements, policies and aims. More




City Mayors deals with economic and investment issues affecting towns and cities. More




City Mayors reports on how business developments impact on cities and examines cooperation between cities and the private sector. More




City Mayors describes and explains financial issues affecting local government. More




City Mayors lists and features urban events, conferences and conventions aimed at urban decision makers and those with an interst in cities worldwide. More




City Mayors reports urban environmental developments and examines the challenges faced by cities worldwide. More




City Mayors reports on and discusses urban development issues in developed and developing countries. More



City Mayors reports on developments in urban society and behaviour and reviews relevant research. More




City Mayors deals with urban transport issues in developed and developing countries and features the world's greatest metro systems. More




City Mayors examines education issues and policies affecting children and adults in urban areas. More




City Mayors investigates health issues affecting urban areas with an emphasis on health in cities in developing countries. More




City Mayors examines the importance of urban tourism to city economies. More




City Mayors examines the contributions history and culture make to urban society and environment. More




City Mayors describes the history, architecture and politics of the greatest city halls in the world. More




City Mayors invites readers to write short stories about people in cities around the world. More




City Mayors questions those who govern the world's cities and talks to men and women who contribute to urban society and environment. More




City Mayors profiles national and international organisations representing cities as well as those dealing with urban issues. More




City Mayors reports on major national and international sporting events and their impact on cities. More




City Mayors lists cities and city organisations, profiles individual mayors and provides information on hundreds of urban events. More


Jacek Majchrowski
Mayor of Kraków
By Andrew Stevens
7 September 2009: Jacek Majchrowski. the mayor of Kraków, Poland's second city and cultural capital, came to attention of the international press when snubbed during visit by then president George W Bush to his city. A noted legal academic and university administrator, he has won two terms of office as president (mayor) of the Kraków city council following a stint as county president during the 1990s. As he approaches the end of his second term, he draws attention to the city's significant cultural and tourist growth over the past decade.

How good is Jacek Majchrowski. Mayor of Kraków?

First elected in 2002, Majchrowski is a member of the Democratic Left Alliance, Poland's main centre-left party affiliated to the Socialist International. The party has, like others in the social democratic bloc, suffered a loss of fortune owing to the ascendancy of the Polish right since the 2005 national elections, though they were able to secure election in a number of cities in 2006. For his own re-election bid that year, Majchrowski ran with the bloc's support, but as an independent. Majchrowski's left-wing stance became globally-renown when he was snubbed during a visit to the city by US president George W Bush, on account of his opposition to the Iraq war and his country's forces involvement in it.

As mayor, Majchrowski points to his experience as head of the Kraków county during the 1990s and his formulation of a special economic zone for the city. Since taking over as city chief in 2002, he claims he has stabilised the city's development through planning use and expanding tourism through cooperation with budget airlines, which bring much-needed passenger numbers to Poland's emerging tourism hub, and by safeguarding its historic assets. The city is also now a leading beneficiary of European Union structural funding.

Kraków is an officially-designated metropolitan area, one of 12 in Poland, and its second largest city after the capital Warsaw (though not the largest urban area), a status it continually vies for with rival Lódz. The city was renowned as Poland's pre-war intellectual hub by policies pursued under Stalinism meant that its intellectual life was transposed by a drive towards greater industrialisation. The resumption of democracy following the downfall of state socialism allowed for its academic and cultural character to flourish once more. Most recently, the mayor's plan for a Museum of Communism to be built in the city's Nowa Huta industrial settlement (once home of the Vladimir Lenin Steelworks) have come under criticism owing to overrunning construction works. Majchrowski is himself a professor of law and history (since 1988) at the city's Jagiellonian University, Poland's oldest and most distinguished higher education institution. Prof. Majchrowski has been associated with the university since his undergraduate days, serving as dean of department of law and administration between 1987-1993.

The city's municipal life is governed by the 43-member city council and president, both elected concurrently every four years (since 2002). The three vice presidents are elected from the city council. Reforms to local government enacted in the 1990s following the transition to liberal democracy have seen a demarcation between the executive and the city council's role, aimed at better coordination of local services and democratic accountability. The city council is primarily responsible for enacting local ordinances, budget management and the appointment of personnel to run the city.

Under further local government reforms in Poland, Kraków was designated the seat of the revived county of Kraków in the province of Lesser Poland, but the city itself does not form part of the county's jurisdiction. The city is further divided into 18 districts (since 1995), each with their own elected administration.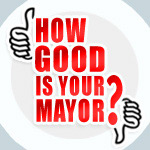 Mayor Monitor allows you to rate the performance of your mayor More


How good is
your mayor?
City Mayors provides Mayor Monitor (MM) to allow residents and non-residents to rate the performance of mayors from across the world as well as highlight their 'best' and 'worst' decisions. Mayor Monitor uses the widely understood one-to-ten rating system, where '1' signifies an extremely poor performance and '10' 'an outstanding one. In addition to rating mayors' performances, citizens are invited to highlight the best and worst decisions by city leaders.

Over time, Mayor Monitor will provide a valuable track record of mayors' successes and failures as well as their popularity among residents and a wider public. The results will be published on the City Mayors website and updated monthly.

Please rate your mayor now.