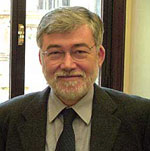 Sergio Cofferati, former mayor of Bologna





FRONT PAGE
Site Search
About us | Quiénes somos |
A propos de nous | Über uns |
Mayor Monitor
Directories
Events
Debate




Italian Mayors
World Mayor
World index of mayors
Mayors from Africa
Mayors from Asia & Australia
Mayors from The Americas
Mayors from Europe
Mayors and political parties
World's largest cities
and their mayors 2010

Mayors from Europe
(Former mayors in italics)
| Almada | Amaroussion | Amsterdam (Cohen) | Amsterdam (van der Laan) | Antwerp | Athens | Barcelona | Berlin | Bologna | Bonn | Bremen | Chania | Cologne | Córdoba | Doncaster | Elbasan | Evry | Ghent | Gothenburg | Hamburg | Hartlepool | Kraków | La Laguna | Lewisham | Lille | London (Johnson) | London (Livingstone) | Lyon | Malmö | Middlesbrough | Montreuil-sous-Bois | Moscow | Munich | Nicosia | Nuremburg | Paris | Reims | Rhodes | Riace | Rome (Alemanno) | Rome (Veltroni) | Rouen | Sofia | Stockholm | Stuttgart | Tirana | Tower Hamlets | Turin | Ulm | Vienna | Wroclaw | Zurich (Ledergerber) | Zurich (Mauch) |




City Mayors reports news from towns and cities around the world. Worldwide | Elections | North America | Latin America | Europe | Asia | Africa | Events |




Mayors from The Americas, Europe. Asia, Australia and Africa are competing for the annual World Mayor Award. More




City Mayors ranks the world's largest as well as richest cities and urban areas. It also ranks the cities in individual countries, and provides a list of the capital cities of some 200 sovereign countries. More




City Mayors reports political events, analyses the issues and depicts the main players. More




City Mayors describes and explains the structures and workings of local government in Europe, The Americas, Asia, Australia and Africa. More




City Mayors profiles city leaders from around the world and questions them about their achievements, policies and aims. More




City Mayors deals with economic and investment issues affecting towns and cities. More




City Mayors reports on how business developments impact on cities and examines cooperation between cities and the private sector. More




City Mayors describes and explains financial issues affecting local government. More




City Mayors lists and features urban events, conferences and conventions aimed at urban decision makers and those with an interst in cities worldwide. More




City Mayors reports urban environmental developments and examines the challenges faced by cities worldwide. More




City Mayors reports on and discusses urban development issues in developed and developing countries. More



City Mayors reports on developments in urban society and behaviour and reviews relevant research. More




City Mayors deals with urban transport issues in developed and developing countries and features the world's greatest metro systems. More




City Mayors examines education issues and policies affecting children and adults in urban areas. More




City Mayors investigates health issues affecting urban areas with an emphasis on health in cities in developing countries. More




City Mayors examines the importance of urban tourism to city economies. More




City Mayors examines the contributions history and culture make to urban society and environment. More




City Mayors describes the history, architecture and politics of the greatest city halls in the world. More




City Mayors invites readers to write short stories about people in cities around the world. More




City Mayors questions those who govern the world's cities and talks to men and women who contribute to urban society and environment. More




City Mayors profiles national and international organisations representing cities as well as those dealing with urban issues. More




City Mayors reports on major national and international sporting events and their impact on cities. More




City Mayors lists cities and city organisations, profiles individual mayors and provides information on hundreds of urban events. More


Sergio Cofferati
former mayor of Bologna, Italy
By Andrew Stevens
11 February 2008: Known locally as "the Chinaman" on account of his narrow eyes, Bologna's mayor represents the new Democratic Party and his trade union career reflects the city's industrial heritage. Elected in 2004, he has faced criticism within his own party over crackdowns on anti-social behaviour in the city. He is also a noted authority on science fiction works and is nominated for the 2008 World Mayor Award.

Update June 2009: Flavio Delbono elected Mayor of Bologna,.replacing Sergio Cofferati who was not running for a new mandate.

Born in 1948 in the Lombardy town of Sesto ed Uniti, Cofferati initially worked for the Milan plant of Pirelli, becoming a trade union organiser. He quickly rose through the ranks, becoming leader of the FILCEA (chemical industry) section of the Communist-led Italian General Confederation of Labour (CGIL) in 1988 and of CGIL itself in 1994. After his tenure as General Secretary ended in 2002 he returned to his former place of work but then accepted the nomination for centre-left Union's candidate in the 2004 mayoral elections in Bologna. In the resulting election he beat the centre-right single term incumbent Giorgio Guazzaloca with 55.9% of the popular vote.

By far the most controversial aspect of Cofferati's term as mayor is his Giuliani-style "war on illegality", in which Cofferati claimed the left had to rethink its approach to criminality and declare solidarity with the victims of crime as well as the socially excluded. Cofferati's adoption of communitarianism would not be surprising elsewhere – it has been a fundamental tenet of Blairite social democracy in most western centre-left parties since the mid-1990s, but this has previously not taken root among the Italian left, which remains influenced by more radical sources.

Bologna, with its massive university campus and as scene of the 1980 Bologna massacre by right-wing bombers, has long been regarded as a hotbed of leftism in Italy, in spite of recent elections of centre-right figures at the municipal level. Cofferati's programme, which involves aggressive responses to both anti-social behaviour and homelessness in the city, is widely disapproved of among many who campaigned for his election and a left challenge to his mayoralty is supported by a number of other left parties. Criticism of the mayor's social programme ranges from accusations of authoritarianism to even fascism, on account of his signing of a "pact against illegality" with the far-right National Alliance. He remains supported in the city council by the Democratic Party, which in 2007 replaced the Democrats of the Left under the leadership of outgoing Rome Mayor Walter Veltroni. Cofferati is a member of the national council of the new party.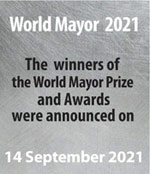 The best Mayors for Stronger | Fairer | Greener cities. Elect your candidate for the 20/21 World Mayor Prize and Honours. The Prize has been awarded since 2004