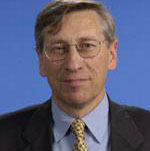 Pierre Albertini, former Mayor of Rouen





FRONT PAGE
Site Search
About us | Quiénes somos |
A propos de nous | Über uns |
Mayor Monitor
Directories
Events
Debate




World Mayor
World index of mayors
Mayors from Africa
Mayors from Asia & Australia
Mayors from The Americas
Mayors from Europe
Mayors and political parties
World's largest cities
and their mayors

Mayors of the Month
Mayor of Ljubljana

Mayors from Europe
(Former mayors in italics)
| Almada | Amaroussion | Amsterdam (Cohen) | Amsterdam (van der Laan) | Antwerp | Athens | Barcelona | Berlin | Bologna | Bonn | Bremen | Chania | Cologne | Córdoba | Doncaster | Elbasan | Evry | Ghent | Gothenburg | Hamburg | Hartlepool | Kraków | La Laguna | Lewisham | Lille | London (Johnson) | London (Livingstone) | Lyon | Malmö | Middlesbrough | Montreuil-sous-Bois | Moscow | Munich | Nicosia | Nuremburg | Paris | Reims | Rhodes | Riace | Rome (Alemanno) | Rome (Veltroni) | Rouen | Sofia | Stockholm | Stuttgart | Tirana | Tower Hamlets | Turin | Ulm | Vienna | Wroclaw | Zurich (Ledergerber) | Zurich (Mauch) |




City Mayors reports news from towns and cities around the world. Worldwide | Elections | North America | Latin America | Europe | Asia | Africa | Events |




Mayors from The Americas, Europe. Asia, Australia and Africa are competing for the annual World Mayor Award. More




City Mayors ranks the world's largest as well as richest cities and urban areas. It also ranks the cities in individual countries, and provides a list of the capital cities of some 200 sovereign countries. More




City Mayors reports political events, analyses the issues and depicts the main players. More




City Mayors describes and explains the structures and workings of local government in Europe, The Americas, Asia, Australia and Africa. More




City Mayors profiles city leaders from around the world and questions them about their achievements, policies and aims. More




City Mayors deals with economic and investment issues affecting towns and cities. More




City Mayors reports on how business developments impact on cities and examines cooperation between cities and the private sector. More




City Mayors describes and explains financial issues affecting local government. More




City Mayors lists and features urban events, conferences and conventions aimed at urban decision makers and those with an interst in cities worldwide. More




City Mayors reports urban environmental developments and examines the challenges faced by cities worldwide. More




City Mayors reports on and discusses urban development issues in developed and developing countries. More



City Mayors reports on developments in urban society and behaviour and reviews relevant research. More




City Mayors deals with urban transport issues in developed and developing countries and features the world's greatest metro systems. More




City Mayors examines education issues and policies affecting children and adults in urban areas. More




City Mayors investigates health issues affecting urban areas with an emphasis on health in cities in developing countries. More




City Mayors examines the importance of urban tourism to city economies. More




City Mayors examines the contributions history and culture make to urban society and environment. More




City Mayors describes the history, architecture and politics of the greatest city halls in the world. More




City Mayors invites readers to write short stories about people in cities around the world. More




City Mayors questions those who govern the world's cities and talks to men and women who contribute to urban society and environment. More




City Mayors profiles national and international organisations representing cities as well as those dealing with urban issues. More




City Mayors reports on major national and international sporting events and their impact on cities. More




City Mayors lists cities and city organisations, profiles individual mayors and provides information on hundreds of urban events. More


Pierre Albertini
former Mayor of Rouen, France
By Andrew Stevens
19 February 2008: Born in the Algerian city of Batna in 1944, Rouen's mayor Pierre Albertini turfed out a socialist incumbent in 2001, having worked as a professor of law in the city and as a member of the French National Assembly on behalf of the centrist Union for French Democracy, as well as acting as mayor for a neighbouring town for many years. In spite of his centrist affiliations, he is known for adopting socially conservative positions on a number of issues.

Update: Pierre Albertini was defeated in local elections held on 9 March 2008.

Albertini was elected mayor of Rouen in 2001, defeating the Socialist Party (PS) list of Yvon Robert, who had been elected in 1995. He was first elected in 1983 as mayor for the neighbouring commune of Mont-Saint-Aignan (part of the Rouen agglomération), a mandate he held until his election to the Rouen mayoralty in 2001. In 1993 he was elected to the National Assembly for the Seine-Maritime constituency on behalf of the centrist Union for French Democracy (UDF) and received another national mandate in 2001. Albertini's party within the UDF was the Popular Party for French Democracy, formed by supporters of former President Valéry Giscard d'Estaing, which included several members of the right-wing governments of Edouard Balladur and Alain Juppé, including future prime minister Jean-Pierre Raffarin. He also served as Vice President of the Haute-Normandie Regional Council between 1992 and 1994.

Albertini did not contest the 2007 parliamentary elections and chose not to join the successor party to the UDF, Francois Bayrou's Democratic Movement (MoDem). He also chose not to join the pro-Sarkozy New Centre grouping upon the dissolution of the UDF, but did support its candidate as his successor to parliament and was the first UDF deputy to support Nicolas Sarkozy in the second round of the 2007 presidential elections.

As a member of the National Assembly in 1998, Albertini was vocally opposed to the Jospin government's introduction of the same sex union Pacte civil de solidarité (PACS), to which he said "I am absolutely opposed to anything that might give the status of respectability to homosexual couples." He also signed a petition of mayors opposed to the introduction of PACS. In addition, he also opposed efforts to introduce a day of remembrance for those killed in the Algerian and Tunisian wars of independence and to reform France's laws on abortion and contraception.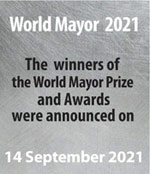 The best Mayors for Stronger | Fairer | Greener cities. Elect your candidate for the 20/21 World Mayor Prize and Honours. The Prize has been awarded since 2004