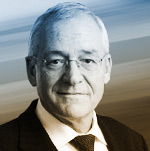 Elmar Ledergerber, former Mayor of Zurich since 2002 and winner of the 2008 World Mayor Commendation





FRONT PAGE
Site Search
About us | Quiénes somos |
A propos de nous | Über uns |
Mayor Monitor
Directories
Events
Debate




World Mayor
World index of mayors
Mayors from Africa
Mayors from Asia & Australia
Mayors from The Americas
Mayors from Europe
Mayors and political parties
World's largest cities
and their mayors

Mayors of the Month
Mayor of Ljubljana

Mayors from Europe
(Former mayors in italics)
| Almada | Amaroussion | Amsterdam (Cohen) | Amsterdam (van der Laan) | Antwerp | Athens | Barcelona | Berlin | Bologna | Bonn | Bremen | Chania | Cologne | Córdoba | Doncaster | Elbasan | Evry | Ghent | Gothenburg | Hamburg | Hartlepool | Kraków | La Laguna | Lewisham | Lille | London (Johnson) | London (Livingstone) | Lyon | Malmö | Middlesbrough | Montreuil-sous-Bois | Moscow | Munich | Nicosia | Nuremburg | Paris | Reims | Rhodes | Riace | Rome (Alemanno) | Rome (Veltroni) | Rouen | Sofia | Stockholm | Stuttgart | Tirana | Tower Hamlets | Turin | Ulm | Vienna | Wroclaw | Zurich (Ledergerber) | Zurich (Mauch) |




City Mayors reports news from towns and cities around the world. Worldwide | Elections | North America | Latin America | Europe | Asia | Africa | Events |




Mayors from The Americas, Europe. Asia, Australia and Africa are competing for the annual World Mayor Award. More




City Mayors ranks the world's largest as well as richest cities and urban areas. It also ranks the cities in individual countries, and provides a list of the capital cities of some 200 sovereign countries. More




City Mayors reports political events, analyses the issues and depicts the main players. More




City Mayors describes and explains the structures and workings of local government in Europe, The Americas, Asia, Australia and Africa. More




City Mayors profiles city leaders from around the world and questions them about their achievements, policies and aims. More




City Mayors deals with economic and investment issues affecting towns and cities. More




City Mayors reports on how business developments impact on cities and examines cooperation between cities and the private sector. More




City Mayors describes and explains financial issues affecting local government. More




City Mayors lists and features urban events, conferences and conventions aimed at urban decision makers and those with an interst in cities worldwide. More




City Mayors reports urban environmental developments and examines the challenges faced by cities worldwide. More




City Mayors reports on and discusses urban development issues in developed and developing countries. More



City Mayors reports on developments in urban society and behaviour and reviews relevant research. More




City Mayors deals with urban transport issues in developed and developing countries and features the world's greatest metro systems. More




City Mayors examines education issues and policies affecting children and adults in urban areas. More




City Mayors investigates health issues affecting urban areas with an emphasis on health in cities in developing countries. More




City Mayors examines the importance of urban tourism to city economies. More




City Mayors examines the contributions history and culture make to urban society and environment. More




City Mayors describes the history, architecture and politics of the greatest city halls in the world. More




City Mayors invites readers to write short stories about people in cities around the world. More




City Mayors questions those who govern the world's cities and talks to men and women who contribute to urban society and environment. More




City Mayors profiles national and international organisations representing cities as well as those dealing with urban issues. More




City Mayors reports on major national and international sporting events and their impact on cities. More




City Mayors lists cities and city organisations, profiles individual mayors and provides information on hundreds of urban events. More


Dr. Elmar Ledergerber
former Mayor of Zurich
By Gregor Gosciniak
26 May 2007: As Mayor of Zurich, Elmar Ledergerber pursues policies of growth and development for the city, with sustainability forming an essential issue in all aspects of politics. Born in 1944, Elmar Ledergerber has a university degree in history and literature as well as in economics. He focused his studies on foreign trade and the economics of developing countries. He obtained his PhD in economics at the university of St. Gallen/Switzerland. In 1977 he established a consulting firm, which he managed for more than twenty years. Elmar Ledergerber has been honoured with second place in the 2008 World Mayor Project.

Update, May 2009: Corine Mauch, a Social Democrat and openly gay woman, has replaced Elmar Ledergerber as mayor of Zurich at the end of April 2009.

Sustainability is one of the key issues in urban development. In March 2002, Elmar Ledergerber was elected Mayor of the city of Zürich. From 1998 to 2002 he was a Member of the city council and responsible for the department of Buildings and Urban development. From 1987 to 1998 he was a Member of the Swiss National Council. The mayor leads the City council, which consists of nine members from four different political parties.

He has worked as a consultant in various fields, including energy policy, the environmental impact of economic growth, economic development and the evaluation of development projects. Elmar Ledergerber is also member of the board of Administration of Airport Zurich and President of the board of administration of Intercooperation, a Swiss NGO that is engaged in various projects in developing countries. He is a member of the Social Democratic Party.

Zurich - the largest city in Switzerland - is situated in the eastern part of the country. With its 370,000 residents and 180,000 commuters, it is the business centre of the country. Roughly three million people live in Zurich's metropolitan area, making it one of Europe's most densely populated regions.

The economy is mainly based on the service sector, with financial services being of fundamental importance. The business region is also a veritable hotbed of key technologies such as Information and Communication Technology (ICT), Life Science and High Tech.

The Swiss Federal Institute of Technology and the University of Zürich - which between them attract more than 40,000 students - are among the world's leading universities. Zurich is also is top for leisure and pleasure. It is situated beside a clean lake, gentle hills, rivers, peaceful woods and picturesque villages - and all just a stone's throw from the Alps.

With its famous opera and ballet, as well as its theatres, shows, musicals, art exhibitions in over 50 museums and 100 galleries, Zurich boasts a vast number of cultural highlights. Zurich international airport is nearby and the co-ordinated system of rail, bus and tram networks throughout the entire region is internationally recognised as being the leader in its field.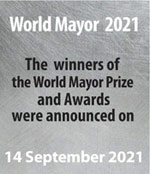 The best Mayors for Stronger | Fairer | Greener cities. Elect your candidate for the 20/21 World Mayor Prize and Honours. The Prize has been awarded since 2004