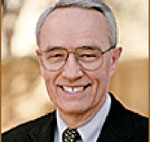 Dick Murphy, former Mayor of San Diego, California.

The Mayor
202 "C" Street
11th floor
San Diego
CA 92101
USA
Tel: +1 619-236-6330
Fax: +1 619-236-7228
Internet:
www.sandiego.gov



FRONT PAGE
SiteSearch
About us
Directories


US Mayors
US metro agenda
US cities on the internet
Urban poverty in the US
US cities in fiscal crisis

Mayors from Canada and the US
| Akron | Albuquerque | Atlanta | Baltimore | Boston | Chicago | Columbus | Dayton | Denver | Detroit | Edmonton \ Harrisburg | Honolulu | Houston | Los Angeles | Louisville | Memphis | Miami | Minneapolis | Mississauga | New Orleans | Newark | New York | Oakland | Phoenix | Philiadelphia | Pittsburgh | Pomona | Portland | Providence | Salt Lake City (Anderson) | Salt Lake City (Becker) | San Francisco | Seattle | South Bay | Southfield | Stamford | Toronto | Trenton | Tulsa | Washington DC | Winnipeg |




City Mayors reports news from towns and cities around the world. Worldwide | Elections | North America | Latin America | Europe | Asia | Africa | Events |




Mayors from The Americas, Europe. Asia, Australia and Africa are competing for the annual World Mayor Award. More




City Mayors ranks the world's largest as well as richest cities and urban areas. It also ranks the cities in individual countries, and provides a list of the capital cities of some 200 sovereign countries. More




City Mayors reports political events, analyses the issues and depicts the main players. More




City Mayors describes and explains the structures and workings of local government in Europe, The Americas, Asia, Australia and Africa. More




City Mayors profiles city leaders from around the world and questions them about their achievements, policies and aims. More




City Mayors deals with economic and investment issues affecting towns and cities. More




City Mayors reports on how business developments impact on cities and examines cooperation between cities and the private sector. More




City Mayors describes and explains financial issues affecting local government. More




City Mayors lists and features urban events, conferences and conventions aimed at urban decision makers and those with an interst in cities worldwide. More




City Mayors reports urban environmental developments and examines the challenges faced by cities worldwide. More




City Mayors reports on and discusses urban development issues in developed and developing countries. More



City Mayors reports on developments in urban society and behaviour and reviews relevant research. More




City Mayors deals with urban transport issues in developed and developing countries and features the world's greatest metro systems. More




City Mayors examines education issues and policies affecting children and adults in urban areas. More




City Mayors investigates health issues affecting urban areas with an emphasis on health in cities in developing countries. More




City Mayors examines the importance of urban tourism to city economies. More




City Mayors examines the contributions history and culture make to urban society and environment. More




City Mayors describes the history, architecture and politics of the greatest city halls in the world. More




City Mayors invites readers to write short stories about people in cities around the world. More




City Mayors questions those who govern the world's cities and talks to men and women who contribute to urban society and environment. More




City Mayors profiles national and international organisations representing cities as well as those dealing with urban issues. More




City Mayors reports on major national and international sporting events and their impact on cities. More




City Mayors lists cities and city organisations, profiles individual mayors and provides information on hundreds of urban events. More



This is an archived article, published in September 2003
Dick Murphy
Mayor of San Diego
By Josh Fecht

Former Superior Court Judge Dick Murphy took the oath as Mayor of San Diego in December 2000. Although between 1981 and 1985 Mr Murphy served one term on the San Diego City Council, at his election as Mayor many considered him a fresh face in the world of San Diego. Until he became the 33rd Mayor of San Diego, Mr Murphy's most of career had been spent as an attorney and a judge.

He served as an officer in the US Army, as the San Diego Marketing Director for Bank of America, and as an attorney at the law firm of Luce, Forward, Hamilton & Scripps. In 1985, he was appointed Municipal Court Judge by the former Governor of California George Deukmejian. In 1989, the Governor elevated him to Superior Court Judge. In this position he presided over hundreds of complex criminal and civil trials.

During his period as councillor, Mr Murphy chaired the Mission Trails Regional Park Task Force, helping to create San Diego's largest park (6,000 acres). He also chaired the Metropolitan Transit Development Board, leading the effort to build the East Line of the San Diego Trolley.

As Mayor, he has set forth a bold agenda to make San Diego 'a City worthy of its citizens' affection'. His goals for the City include:

• Establishing an ethics commission
• Reducing traffic congestion
• Creating neighborhoods the city can be proud of
• Cleaning up the city's beaches and bays
• Restructuring regional government
• Constructing an airport
• Completing the ballpark
• Building a library system
• Making San Diego one of America's safest city
• Pursuing energy independence

Dick Murphy graduated with a degree in economics from the University of Illinois. Following his postgraduate studies he received an MBA from Harvard University, and a law degree from Stanford University.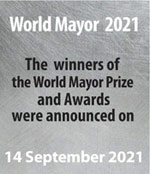 • Poverty is a crime against humanity
• Support mayors who fight poverty
• Nominate the best for the 2020 World Mayor Prize